Using the land we manage for your activities
Recreation, access, education, community and regeneration position statements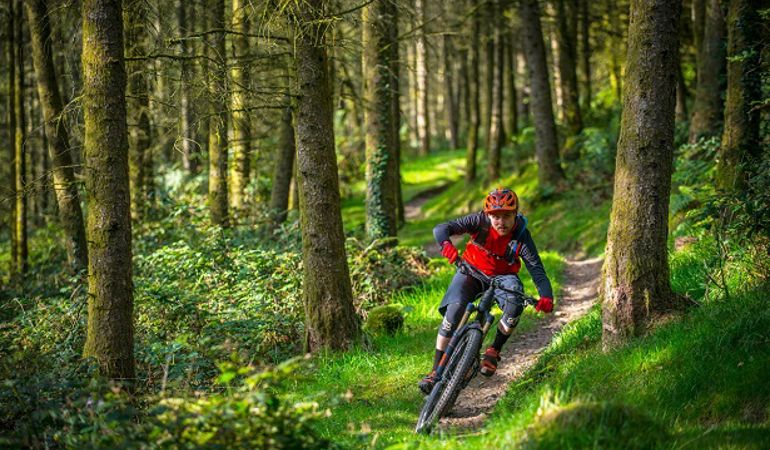 Our position statements
To help you understand the way we manage activities on the land and water we look after, we are creating a series of statements that outline our position on a range of recreation, access, community and regeneration activities.
What is Natural Resources Wales managed land?
We manage 7% of Welsh land on behalf of the people of Wales, including 120,000ha of woodland, 42 National Nature Reserves and five Visitor Centres.
This is a significant public asset and it is our priority to make this asset available, attractive and welcoming to people.
We recognise that by working together we can ensure the greatest social, environmental and economic benefits to the people of Wales.
What we want this land to do
We want the land and water that we manage to contribute to delivering the requirements of the Environment (Wales) Act and the Well-being of Future Generations (Wales) Act, applying the principles of sustainable management of natural resources while maximising our contribution to the seven Well-being Goals.
Working together, we will pursue the following goals:
More people frequently participating in and benefitting from outdoor recreation


Increased public understanding of and care for natural resources – leading to behaviour changes and more sustainable ways of living


Improved social equity and community cohesion


Increased economic benefits for people and communities – reducing levels of poverty
Why we have written position statements on the use of this land
We developed the position statements to provide clarity for both our staff and stakeholders on how these activities should be managed.
They act as a guide, and help us to work in partnership.
Each position statement relates to a policy document that shows the issues around each activity.
How we created the position statements
We began the process by mapping out the range of activities that we would potentially need a position on and then prioritised them by looking at the information we already have on them and their impact on our business.
From this initial list we identified seven activities that we thought would help us develop and pilot our approach. These are:
We also created an overarching Guiding Principles document to highlight our strategic approach to community involvement in the land we manage.
In keeping with our organisation's process on developing good guidance, we carried out an internal and targeted external consultation on these pilot statements. The consultation was open for four weeks, to allow time for proper consideration and response.
As these are pilot documents, the versions on this page are live drafts. This means that they are to be considered NRW policy but will be reviewed in one year after publication to ensure that the documents are fit for purpose.
What we will do next
Now that we have piloted the approach we are moving on to develop the next set of position statements. These are:
Running and Walking
Open Fires and Fireworks
Metal Detecting
Gold Panning
Camping and Overnight Parking
Rock and Winter Climbing 
Unmanned Aircraft
These documents will go through a similar internal and targeted external consultation process, before being uploaded on this page in due course.
Contact us
If you would like to find out more about this project or submit comments or observations about the position statements please send your request to: recaccesshealth@cyfoethnaturiolcymru.gov.uk
Related document downloads