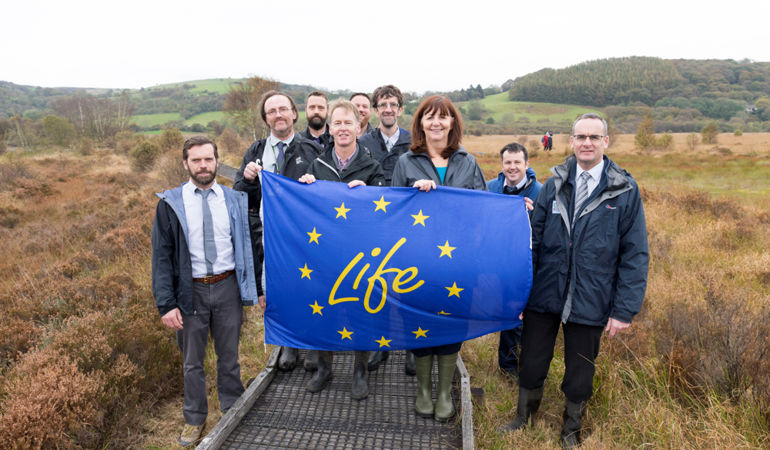 Healthy bogs bring great benefits to wildlife and people. They help tackle climate change by storing vast amounts of carbon, they provide a home to rare plants and animals, and they are great places for people to visit and enjoy the outdoors.
This four-year project has been created to improve the condition of seven of the most important raised bogs sites in Wales, repairing around 690ha of peatland.
Our work will include, improving drainage systems, cutting invasive species, removing scrub and introduce light grazing – all in partnership with local communities, landowners and contractors.
The seven raised bog sites
The two largest sites in the project are:
Restoration work will also take place at sites near:
Trawsfynydd in Snowdonia National Park
Rhosgoch, Powys
Craig y Ciliau, Powys
Carmel, Carmarthenshire
Esgyrn Bottom, Pembrokeshire
Funding the project
This £4 million project has been funded by the EU LIFE programme grant, with support from Welsh Government and the Snowdonia National Park Authority.
Social Media and contact
You can keep up to date with our project by following our social media pages:
If you require further information about the project, please contact LIFEraisedbogs@cyfoethnaturiolcymru.gov.uk