Work starts to ensure Llyn Tegid remains safe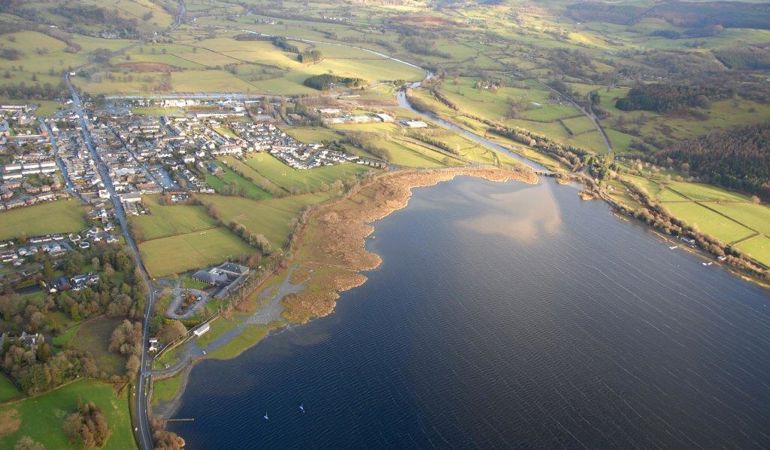 Natural Resources Wales (NRW) is planning work to make sure Wales' largest natural lake, Llyn Tegid in Y Bala, remains safe in the long-term.
The lake's embankments give vital protection from flooding to the town of Bala. 
During an inspection, some issues were raised about the embankments' ability to withstand extreme events in the long-term, although there are no immediate concerns. 
The work is likely to involve strengthening the embankments and improving the lakeshore wave protection.  
NRW will be working closely with the local community to develop how best to do the work. 
Sian Williams, Head of Operations in North West Wales for NRW said:
"We are committed to keeping communities safe from flooding. 
"During our initial consultation in Y Bala last year, we discussed some of the tough decisions we will have to take to do this work. 
"We are aware that there is some local concern about the need to remove self-seeded trees - mainly ash already affected by the ash dieback disease -  which are growing in the embankments and weakening them. 
"But we promise to work with the community to develop ideas on environmental and recreational opportunities that can enhance this scheme and mitigate for any trees that have to be removed." 
Gwynedd County Councillor for Y Bala Dilwyn Morgan said:
"It's vitally important that the lake safety work progresses to keep Y Bala safe in the long-term. 
"I'm looking forward to working with NRW to explore how wider community and landscape benefits can be found at the same time." 
NRW will try to protect and retain valuable trees where possible and will undertake a tree survey to guide this work. 
Planning permission will be required to progress with the work and NRW will consult widely with the community before a planning application is made to Snowdonia National Park Authority later this year. 
There will be some ground investigations and ecological surveys done over the coming weeks to help develop the scheme. These will be done in a way that minimises disruption locally. 
NRW will be organising a range of meetings and other opportunities to discuss options with the local community – in the meantime if you want any information please check the website www.naturalresources.wales/llyntegid or email llyntegid@cyfoethnaturiolcymru.gov.uk 
Construction is unlikely to start until early autumn 2020 and will be managed to minimise disruption.