Views needed to help shape and inform natural resource plans in the Dyfi area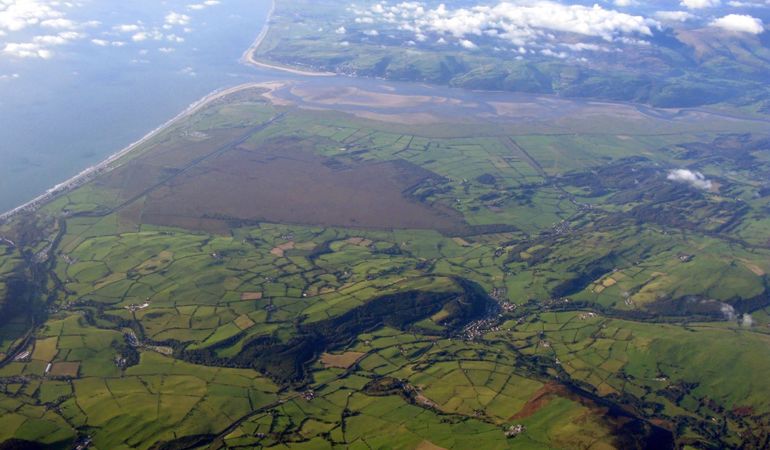 People who live in the Dyfi area are being invited to share their views on the best way to protect, manage and use the natural resources of the area.
This is part of a new approach being taken by Natural Resources Wales (NRW) and is one of three pilot schemes in Wales.
NRW wants local people to be at the heart of the process and is holding a drop-in session and workshop at Y Plas in Machynlleth on Saturday 11 July between 12.45–4.00pm so people can learn more about the plans and how their views can help.
Patrick Green, Dyfi Project Manager at Natural Resources Wales says: "Traditionally, different parts of our environment have been managed in isolation. What we're doing is looking at how we can join them up so they provide more benefits for people, wildlife and the economy.
"Local people understand local issues. We want to get their ideas on how we can improve the area for a wide-range of matters such as recreation, tourism, food production, farming, renewable energy, wildlife, flood risk management, jobs and culture.
"At this event, we'll tell people about the work we've done, and more importantly, listen to how they think their natural resources can be managed to support their environment, community and economy.
"We want to engage with people early in the process so they can help shape what happens next."
To find out more or register for a place on the free workshop contact elizabeth.felton@cyfoethnaturiolcymru.gov.uk.
Background
Our air, land, water, wildlife, plants and soil – our 'natural resources', are coming under increasing pressure from climate change, from a growing population and from the need for energy production.
To get the most out of our environment for the future, we all have to look after it so it can continue to provide us with the things we need. Any decisions we make can have a knock-on effect on the environment as a whole, now and for many generations to come.
The work in the Dyfi is part of NRW's Natural Resource Management trials set up to look at the whole picture rather than focusing on individual parts of the environment.
This new approach is set out in the Welsh Government's Environment Bill, and is aboutengaging people at a local level to understand the issues, gather evidence, and look for opportunities for how natural resources can be managed in a way that supports environmental, social and economic prosperity.
The other two natural resource management trials are in the Tawe and Rhondda catchments in South Wales.