Tree felling today for a broadleaf woodland tomorrow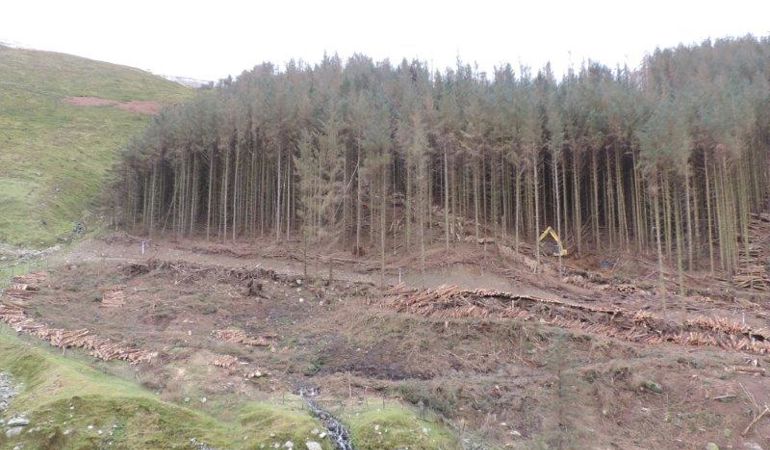 The latest phase of timber felling at a forest plantation in Snowdonia is underway by Natural Resources Wales (NRW), with timber haulage set to start next week.
The area felled, which borders Coedydd Aber National Nature Reserve near Abergwyngregyn, will be restored to native broadleaf woodland to benefit wildlife and everyone's enjoyment of this special landscape. 
NRW contractors M G Harvesting will fell around 3,000 tonnes of trees, which will then be transported by haulage firm K M Owen transport.
To keep disturbance to a minimum, the timber will be transported between 9am and 3pm on weekdays only.
Huw Green, NRW Senior Reserves Manager for Coedydd Aber said: "Protecting wildlife is fundamental to our aims as an organisation.
"As harvesting operations continue over the coming years, we are planning to extend the broadleaf woodland at Coedydd Aber by a square kilometre, boosting biodiversity and improving the landscape.
"We are very grateful to the local community of Abergwyngregyn for their cooperation and we'll make sure the work causes as little disturbance as possible to the local community and visitors."
Harvesting this plantation is challenging due to the steep slopes at the site.
And, the haulage company had to customise two four-wheeled drive lorries to transport the timber due to the weight restriction on the medieval bridge and the width of the road through the village.
Tree felling in 2002 removed around 4,000 tonnes of timber, with another 500 tonnes removed last year.