Seabird hit by oil slick makes great recovery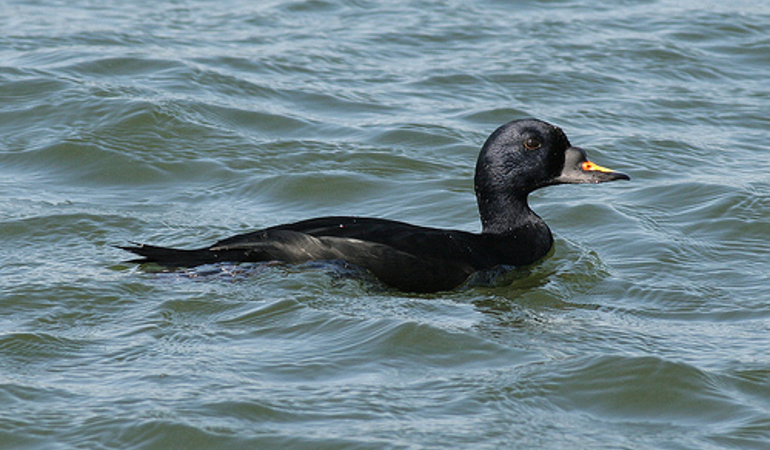 A species of duck decimated by one of the UK's worst ever environmental disasters more than two decades ago is making a remarkable recovery.
Common scoters were the worst casualties of the Sea Empress oil disaster near Milford Haven in Pembrokeshire in 1996.
Of a population of up to 10,000 birds, around 1,700 corpses were washed up on to the shore.
By 2003 numbers had recovered to around 17,000.
But now surveys for Natural Resources Wales (NRW) reveal that it's been a bumper year for the black sea duck with the population in the Carmarthen Bay Special Protection Area (SPA) more than doubling to nearly 36,000 last winter.
Experts from NRW say this shows the resilience of marine wildlife and how we are working together in Wales to manage our marine environment in a way that helps wildlife thrive.
Carmarthen Bay SPA was the first fully marine SPA in the UK. It was created in 2003 purely for wintering common scoter.
Monitoring bird numbers is vital to help manage the site as well as to report on its condition. 
Matty Murphy, senior ornithologist for Natural Resources Wales, said:
"Wildlife is an important part of our environment, our heritage and our culture in Wales and protecting it is fundamental to our aims as an organisation.
"Common scoters in Carmarthen Bay were the worst casualties of the sea empress oil disaster twenty one years ago. It's such great news that today the numbers of scoters are double the original estimates.
The figures are released as NRW provides evidence to the National Assembly's Climate Change, Environment and Rural Affairs Committee's inquiry into the management of marine protected areas.
Specialist contractor APEM coordinated the count and their ornithologist, Helena Voet added:
"It's typically quite hard to get accurate population estimates for common scoter because they tend to be quite widely dispersed in large, irregular aggregations.
"But aerial surveys using our state-of-the-art digital camera systems give us the data that Natural Resources Wales needs in order to properly manage the site."
The surveys were carried out in December 2016 and February 2017 using thousands of ultra-high resolution aerial photographs.