Restoring south Wales wetland to help people and wildlife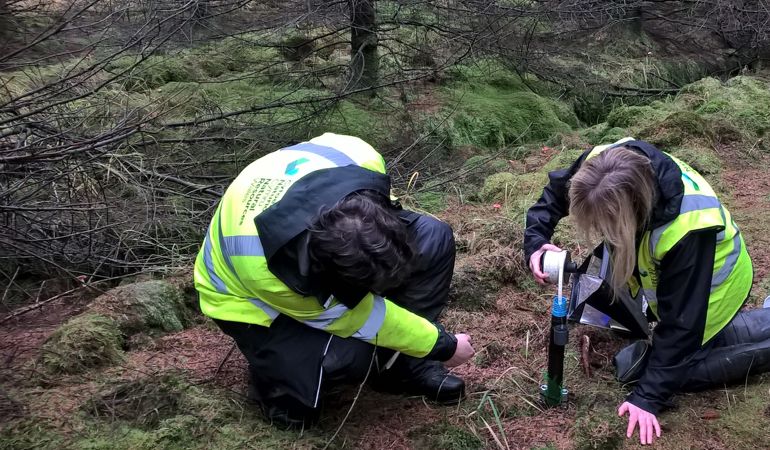 Natural Resources Wales (NRW) has started a 2 year monitoring programme on a large wetland area in Abercregan as part of a rejuvenation project.
The project will transform almost 150 acres (the size of almost 60 rugby pitches) to create a more natural peat bog and wetland.
This will help to reduce flood risk for nearby communities, provide a habitat for wildlife and improve water quality in rivers.
This change of habitat will store more carbon, help to control river levels and help many species flourish.
Various pieces of equipment are due to be installed to monitor water flows and water quality over two years before the site is slowly transformed into a wetland.
Andrew Hood, environmental officer for Natural Resources Wales, said:
"This project presents a unique opportunity to show how investing in our natural environment, our greatest resource in Wales, can benefit people and wildlife.
"It is hoped that these restored peat areas will act as a natural reservoir for water that will reduce the risk of flooding in nearby Cwm Afan and Port Talbot.
"This project will also give us vital information as it is this kind of approach, alongside traditional flood defences and increased resilience, that will help us reduce the risk long term."
In 2012 a national assessment took place to identify peat sites in Wales and their potential for rejuvenation. This found that Abercregan had one of the largest areas of deep peat with the greatest restoration potential within the land NRW manages on behalf of Welsh Government.
In order to obtain sufficient data to investigate the impact of these changes at least two years monitoring prior to restoration is required.
The first important step after research will be the removal of trees from the site. These trees are of little use to the site and without doing this the process of restoration can't begin as the water level of the site will not increase.
There are also a large number of drainage ditches running throughout the site that we'll need to block using the felled trees. This is the easiest and most environmentally friendly solution.
Groundwater levels within the peat may take a longer time to respond to the restoration so further monitoring post restoration is likely to be required.