NRW urges residents in Llangennith to check their oil tanks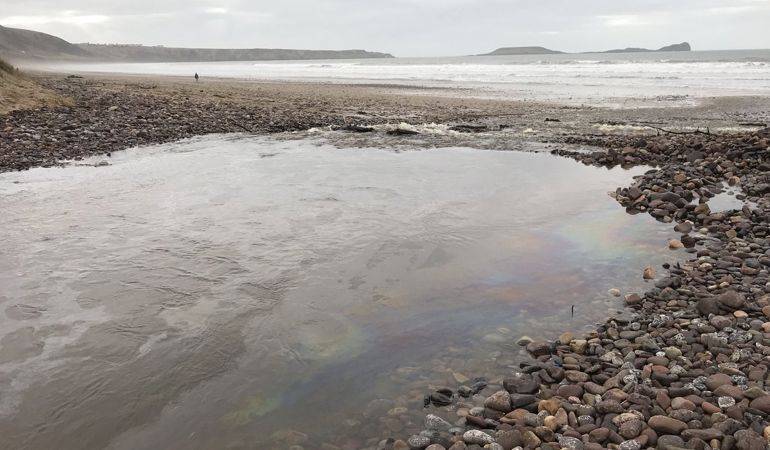 Natural Resources Wales (NRW) are asking people in Llangennith, Swansea to check the levels of their domestic oil tanks after a pollution incident at Diles Lake.
A report came in this morning of an oily sheen at the lake following last night's flooding and is thought to have come from a stream that flows down from Rhossili.
Jonathan Jones, Senior Environment Officer for NRW, said:
"Pollution incidents like this are the kind of thing we try to prevent whenever possible.
"We think this pollution could have come from a leak near Hillend or another nearby residential area so we're asking anyone with a domestic oil tank to check for leaks or any unusual loss of oil.
"If you do identify a problem, please contact Natural Resources Wales via our 24-hour incident reporting service on 0300 065 3000."
The incident at Diles Lake is thought to be relatively minor and officers are monitoring the situation.