NRW repairing the Afon Wen to help fish migration and population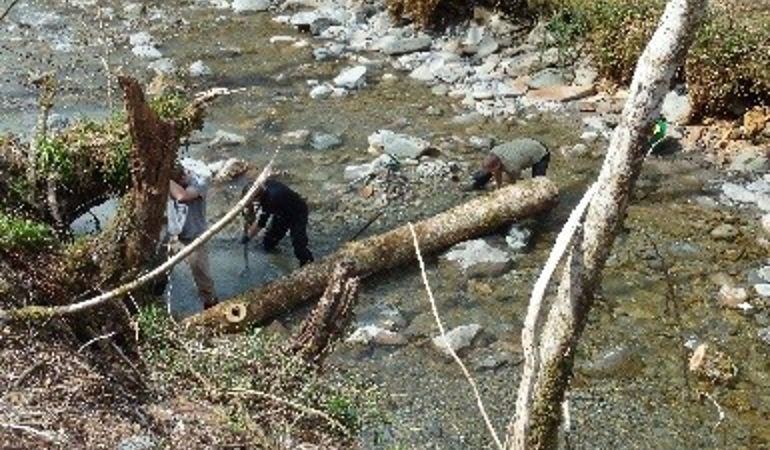 Natural Resources Wales have completed a second project to help increase fish migration and population on the Mawddach catchment.
The projects were planned to repair the damage caused to the river after heavy flooding in 2001.
The flooding caused damage to river banks and moved debris in the water course such as boulders, gravel and wood, affecting fish spawning sites.
NRW's aim is to create new spawning sites for the salmon and sea trout by placing structures into the river.
By using felled trees to trap gravel and channel the water into pools we can create favourable spawning sites for migrating fish.
This method of gravel trapping is fairly cheap and contributes to stronger fish populations, increasing the value of local fishing to the economy.
Installing these gravel traps costs £5,000 but increases the annual value of salmon and sea trout which currently stands at over £72,000.
Tomi Hughes, Fisheries officer for NRW, said:
"NRW strives to manage our natural resources in a way that benefits the environment, people and the economy.
"Repairing the damage that flooding caused to the Afon Wen will help fish migration and the economy that benefits from stronger fish populations.
"Not only is this a cost effective way of repairing the river but using felled trees means it's also a cleaner, more natural method."
This is the second of five planned river schemes with two more planned on the Wnion at Cae Coch Farm and one at the Afon Eden near Gelli Goch.
One of the projects at Cae Coch will be using root balls and boulders instead of felled trees to create the in-river structures.