NRW clear bridge debris as 'Beast from the East' and Storm Emma hit Wales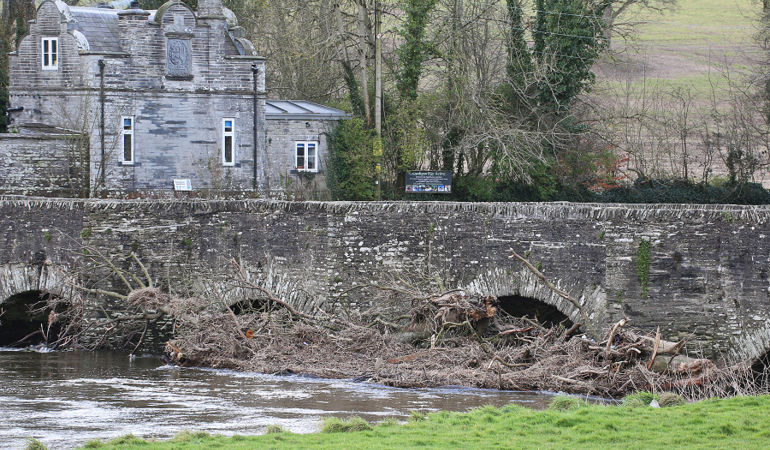 Natural Resources Wales (NRW) doubled efforts last week to clear a huge amount of debris from a road bridge in Llechryd, Ceredigion, while Storm Emma and 'the Beast from the East' reached Wales.
Clearance work has been carried out on the bridge for years but prolonged winter rain created a much bigger blockage than usual.
Normally, the work would be carried out along a section of the river bed that is used as an access route for an excavator.
Because of the increased amount of debris this time, the river bed had been scoured meaning the team could not navigate the usual access route safely.
As the two weather events hit, a long reach excavator was hired and used to drag the debris to the river's edge where standard excavators could reach.
While NRW cleared debris Ceredigion Council handled traffic management so that the work could be carried out safely.
Neil Davies, NRW's Operations Team Leader, said:
"When debris accumulates like this it can have a massive knock on effect in terms of flooding, which is why we routinely clear water courses where it's an issue.
"The debris at Llechryd had already built up quite a bit over winter and we knew the predicted weather would only make the situation worse, which is why we had to act.
"We work closely with the Ceredigion Council on these kinds of jobs and together we managed to clear the bridge so that the risk of flooding was minimised before the worst of the storms hit."