Mighty oaks from little acorns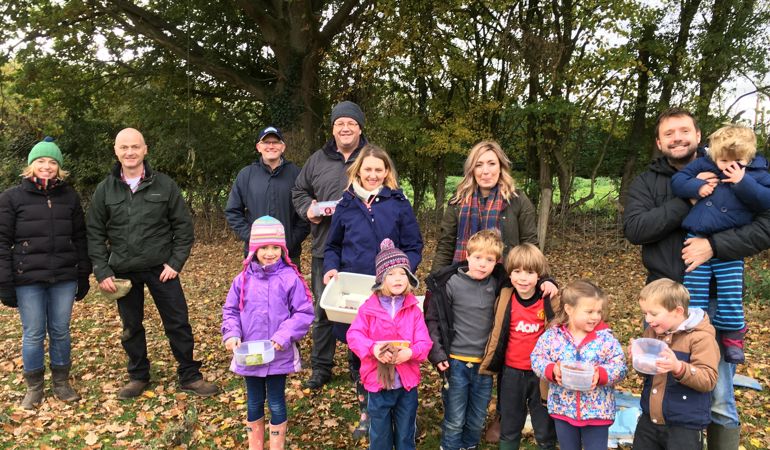 Natural Resources Wales (NRW) and education groups have been collecting acorns from local woodlands to help replenish forests in Wales.
In recent years some forests in Wales have been damaged by pests and disease and some areas have had to be felled. This project aims to promote the importance of native seed collection and raise awareness amongst young people.
Education groups have collected acorns from local woodlands and which have been sent on by NRW to the Forestry Commission tree nursery at Delamere to be sown and grown on.
Once the saplings are grown they will be brought back to Wales and planted in the original area from where the acorns were collected.
Making sure the trees are re-planted near their original site means the trees will be better suited to the local environment than imported trees.
Ffion Hughes, Education Coordinator for NRW, said:
"The sustainable management of our natural resources now and in the future is NRW's main goal, and projects like this help us to meet this.
"Re-planting these trees where they were found as acorns means they're better suited to the soil, climate and seasonal patterns which supports their growth rate and resistance to diseases.
 "Getting schools and education settings involved ensures tens and thousands of extra acorns are collected and awareness is raised about the importance of sustainable forest management amongst young people, some of whom may become our future land managers.
The project has been running for three years with a total of 224 kg of oak acorns being collected this year.
Schools, scout groups and PTA Associations from across North East Wales were sent acorn collection guidance packs, collection bags and suggested educational activities to prepare for the project.
Groups from Denbighshire, Flintshire, Wrexham, Conwy and Powys have helped with the acorn collection with more widespread involvement planned for the future.