Maps for walking and climbing unveiled for Wales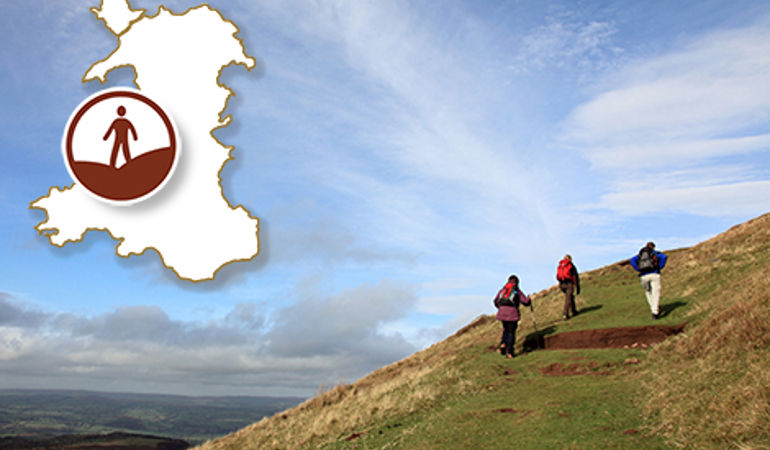 New revised maps have been unveiled today (Wednesday 24 September) that show where people can explore and enjoy the Welsh countryside.
Wales' countryside and natural environment are amongst its greatest assets and are a huge draw for walkers who contribute more than £630 million to the Welsh economy.
Importantly, the new maps published by Natural Resources Wales have been through a comprehensive review with landowners and farmers who own the land.
Richard Owen, Programme Manager at Natural Resources Wales said:
"Our countryside is one of the major reasons that so many people come to visit Wales and contributes so much to our rural economy.
"But we have to make sure it can be enjoyed and protect it for future generations while considering those people who own and farm the land.
"These maps are an important tool to help both the landowner and the people who visit the land understand their rights and obligations.
"Being able to enjoy the outdoors is great, but we want to make sure that people do this in a responsible way by following the Countryside Code."
The publishing of the maps was the first comprehensive review of countryside access in Wales since the maps were issued over 10 years ago.
The new maps secure almost 1 million acres of land, this makes up an area that is the size of over 1/5 of Wales, for people to explore and enjoy.
A team of 9 specialist staff issued a draft map in 2012 and worked closely with all of the farming unions, the Ramblers and the British Mountaineering Council (BMC) over the last 3 years to make sure the mapping work was done in an accurate and practical way.
As part of Natural Resources Wales future access work, it will be dedicating selected National Nature Reserves (NNRs) across Wales to further increase access opportunities in Wales.
The Ordnance Survey will be including all the areas of access land in their 1:25000 Explorer Series later this year.
To access the finalised map go to this page.