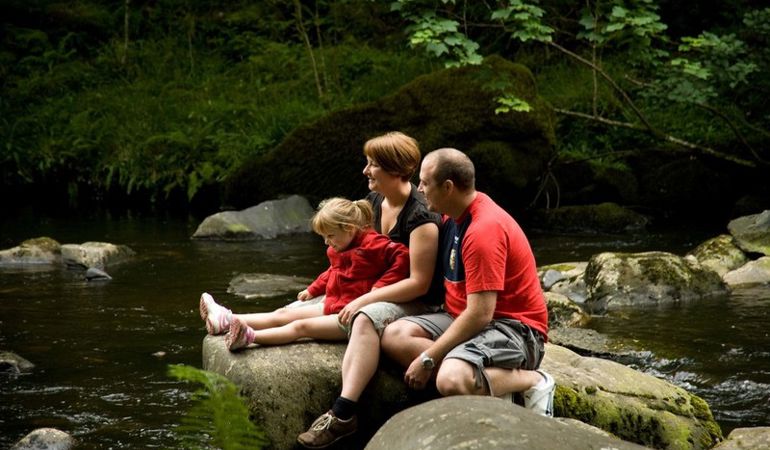 Natural Resources Wales (NRW) is launching a project to improve the quality of rivers in South Wales by encouraging people to love their local watercourse.
The project will target a number of rivers in a variety of ways including litter picking days and raising awareness among riverside communities on how to keep a river healthy.
The project will cover more than 7,000 square miles of rivers, tributaries, streams and brooks. That's an area more than 34 times the size of Cardiff.
By improving the water quality in these rivers, they can better sustain a healthy ecosystem of plant life, animals, insects and fish, improving local biodiversity.
Keeping these rivers clean and litter free also opens up the opportunity for attractive walking routes and other activities that can boost wellbeing.
Hannah Goddard, Environment Officer for NRW, said:
"Looking after Wales' natural resources is the whole reason we exist as an organisation and while we have passionate, hardworking staff, we can't be everywhere all the time.
"We're on call 24/7 to respond to incidents but we can't know about them unless they're reported to us. Making sure that people know what to look for will be a massive help. 
"We're really looking forward to working with local communities towards an important goal and we encourage everyone to get stuck in at the upcoming litter pick events."
Litter picking days:
17 March – 10am – Brookfield Avenue, Y Bari
18 March – 10am – Fairhills/Byways, Tyllgoed
24 March – 10am – Skomer Road Park, Y Bari
26 March – 10am – Henllys Way/Teynes, Hollybush Woodlands/Coed Eva
27 March – 10am – Llantarnam Park Way/Lakeside Close, Llynnoedd Llantarnam /Parc Busnes Llantarnam