Flood defences refurbished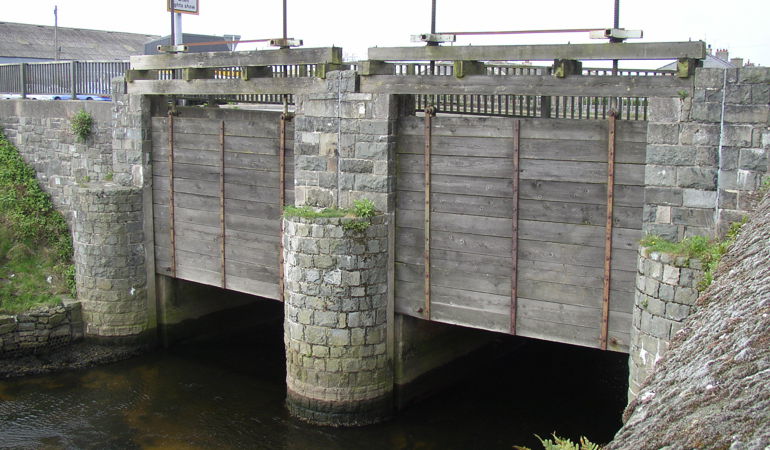 A key part of the flood defence network protecting the Pwllheli area is being refurbished next week.
The A497 trunk road, the Cambrian coast railway, Pwllheli Industrial Estate, a caravan park and homes in Abererch rely on tidal doors and "penstocks" on the Afon Erch to protect them from regular flooding from the sea.
But parts of the penstocks structure – large wooden boards which are placed across the river - are coming to the end of their life and engineers from Natural Resources Wales (NRW) will work overnight on Monday and Tuesday to replace them.
The road into the industrial estate will be closed at night when the work takes place.
Dafydd Roberts from NRW's Flood Risk Management Team, said: 
"These penstocks are a vital part of the flood defence network in Pwllheli and a major asset to the economy of the area.
"They have helped to keep the floodwaters at bay in this area for decades and we want to make sure they keep doing their job.
"We'll be working at night to minimise the impact of the work on people and businesses in the area."