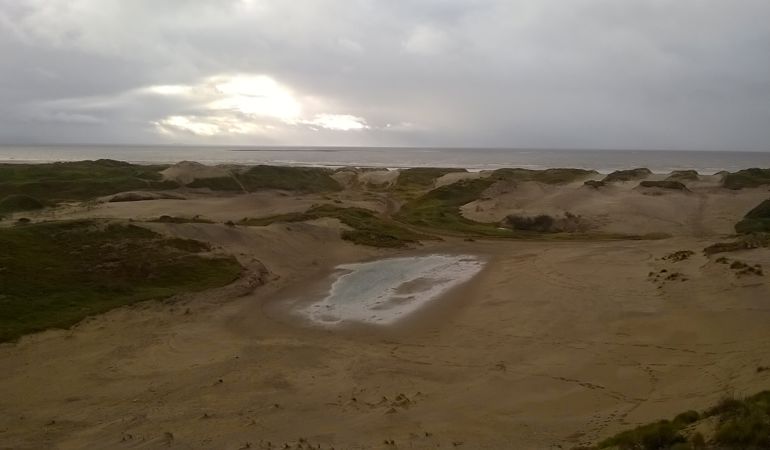 As I'm writing this blog, I have to confess, I am watching the World Cup in Russia. This got me wondering which country would win if there was a World Cup of nature reserves and areas of conservation. Wales would certainly be a strong contender.
Although Wales may not have as many National Nature Reserves as England or as large an area as the National Nature Reserves in Scotland, it surely has its fair share of important and beautiful areas of conservation.
But how could such a competition be judged? Beauty? Beauty is very subjective. Size? A small reserve can be just as important or even more so than the biggest. Plus, nature conservation is not, and should not be, a competition between countries. Nature does not support or play for different teams.
So, having discarded the idea of a conservation World Cup I started to consider instead how my work has recently brought me into contact with people from other countries, and my work in a global context.
The National Nature Reserves (NNRs) were established to protect some of Britain's most important habitats, species and geology.
However, their importance extends beyond the borders of Britain. Many are also designated sites of European importance and arguably global importance. So, by carrying out the conservation work on Merthyr Mawr Warren NNR and Penhow Woodlands NNR I am helping to safeguard small, but not insignificant pieces of the ecological jigsaw of the planet.
Many of these tasks are quite large in scale and can have obvious benefits for habitats and species eg the creation of new dune slack habitat, or the control of Invasive Non-Native Species.
The smaller projects also play their part in global conservation. For example, the impact of plastics on our oceans and its wildlife has been widely publicised.
Volunteers at Merthyr Mawr have played their part collecting litter from the beach that would have otherwise been washed out to sea or buried within the sand dunes.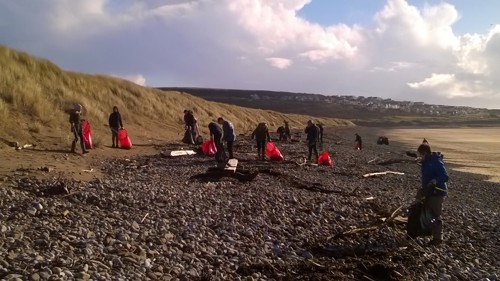 Some of the plastic collected has then been recycled to make new containers for shampoo and washing up liquid. A morning, an hour or even 10 minutes spent collecting rubbish may seem like a small thing but every little helps.
I am also very lucky that I get to meet and speak to visitors from all over the world
As visitor numbers start to increase in the run up to summer, it is often surprising to hear how far people have travelled to reach this part of South Wales.
I also get to meet international visitors in a professional context. For example, as part of a study programme with Swansea University, Merthyr Mawr recently played host to a visit by delegates from Hainan province, China.
Recently I had the opportunity to attend the Coastal Dunes and Sandy Beaches International Workshop in Dunkirk.
The delegates were from a variety of countries - France, Denmark, Italy, Portugal, Germany, Belgium, the Netherlands, Spain, Sweden, Malta, Latvia, Lithuania and even Hong Kong.
It was really inspiring to see the enthusiasm and expert knowledge of the various speakers, and to hear about the conservation work being carried out in these different countries.
Meeting other people involved in nature conservation in this way not only provides the chance to showcase the Welsh NNRs and the work of Natural Resources Wales. But it also provides the chance to see conservation work in action in other countries, to liaise and forge links with nature conservation colleagues and to learn from their experiences. Sharing knowledge is vital in developing our understanding of conservation management.
Of course, communication is not just carried out face to face and global communication has been revolutionised in recent years by the internet.
The Merthyr Mawr Warren NNR Facebook page provides a fantastic portal to promote this and other Welsh NNRs. Posts about Merthyr Mawr have reached people all over the globe. From Norway to New Zealand, the United States of America to Australia, Brazil to Bulgaria, posts about Merthyr Mawr have been seen far and wide.
When this blog is published the World Cup will nearly be over for another 4 years.
At the end of the competition one country will be the winner. The need for nature conservation will last much, much longer. But by meeting people from other countries, working together, and sharing our knowledge and experience for the benefit of nature conservation, I'm sure that nature and ourselves can all be winners.