Each month our teams write a blog about the special places they look after. Here, Paul Culyer, one of our Senior Reserves Managers, talks about how a famous banking family helped save National Nature Reserve like Craig y Cilau.
The Honourable Nathaniel Charles Rothschild (1877-1923) of the famous banking family holds a little known but key role in British nature conservation. An eminent naturalist of his day as well as a wealthy banker he bought Wicken Fen in East Anglia in 1899 and created the first nature reserve in the UK.
In 1912 he went on to establish the "Society for the Promotion of Natures Reserves for Britain and the Empire" with the aim of protecting special places for wildlife throughout the country. This really marked the beginning of UK nature conservation.
This organisation would eventually become the Royal Society of Wildlife Trusts we know today. With individual wildlife trusts managing nature reserves across the country.
Rothschild coordinated national surveys of Wales, Scotland, England and Ireland, sending out questionnaires to landowners and local naturalist societies. Then dispatching members to survey the sites.
Over the next three years a list of 284 sites were drawn up and these have become known as the "Rothschild's Reserves".
Organised alphabetically twenty one of these sites are found in Wales and so to No 71 on the list.
Craig y Cilau National Nature Reserve is one of the botanical gems of Wales
Set on steep limestone cliffs the mixture of woodland, grassland and peat bog bogs makes for a wonderfully diverse site. Clinging to the cliff face can be found species of Whitebeam tree, some only located in Wales. Other rare lime loving plants such as Angular Solomon's Seal, Alpine Enchanter's-nightshade and rue leaved saxifrage also thrive here.
At the foot of the cliffs nestled amongst the loose rock of the scree slopes limestone fern can be found.
But not all the interest lies above the surface. The limestone geology has given rise to complex and extensive cave systems. Popular with experienced cavers and outdoor education groups these caves are an important natural feature in their own right. But it's not just cavers who like to use them. A variety of bat species use the caves as a place to hibernate in winter.
Lesser horseshoe bats are particularly important and Craig y Cilau is part of the much larger Usk Bats Sites Special Area of Conservation. Other bat species such as Daubenton's, Whiskered, Brown Long Eared and occasionally Greater Horseshoe bats are found.
To maintain the mosaic of habitats we lightly graze the site with sheep and sometimes ponies probably very much as it was grazed in the time of Charles Rothschild.
We work very closely with the cavers to protect the underground features both geological and biological. Their help is essential in co-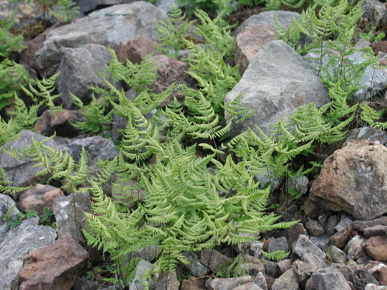 ordinating safe and responsible access to the cave systems as well as helping us monitor the special features.
The peat bog, Waun Ddu, has been included in our New LIFE for Welsh Raised Bogs project and a programme of works is planned to improve the raised bog habitat here.
So, Charles Rothschild shifted the focus of nature conservation from species to habitats at a time when natural habitats were extensive in Britain and must have seemed inexhaustible. Many of the sites on his list have been damaged over the past 120 years and some destroyed entirely. He understood that we have to protect these special places and it is our duty to those who have gone before and those who have yet to delight in these places of natural wonder to do so.
I could have equally well written about No's 136 or 150 or 254. All protected as National Nature Reserves here in Wales.
If you would like to find out more about the Rothschild's Reserves visit:
https://www.wildlifetrusts.org/about-us/rothschilds-list#list
Or even better go and actually visit one!