Why it's important to learn and play outdoors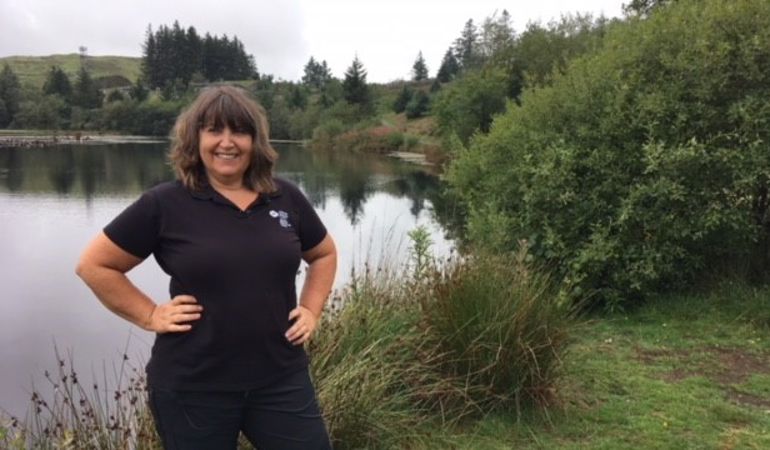 Getting outside and enjoying the beautiful environment we have in Wales can do us so much good - like guarding against obesity and reducing the symptoms of stress.
But how can it also help with education and protecting our environment for the future?
In this blog, Karen Clarke, our Education and Skills Advisor, tells us why we should take the classroom outdoors…
Being in nature and experiencing it first-hand helps us appreciate and understand more about the natural environment and how we can all help protect it.
Taking the classroom outdoors is a great way for young people (or anyone at any age!) to start feeling this connection with nature.
A simple walk in the park, finding shells on the beach, making bird feeders, and growing plants are just some examples of how we can all start building a real relationship with the environment.
This connection makes us feel more comfortable outdoors and gives us confidence to learn about natural processes and the impact we have on the environment, like the lifecycle of a tree and what happens to our rubbish.
As our knowledge builds up we develop a deeper connection, forming our own opinions on things like climate change or our attitude on recycling - helping us influence and educate others in a positive way.
We all have the potential to move, step by step, from being in and connecting with the natural environment to establishing lifelong positive behaviours that will encourage all of us to look after our world.
And we never stop learning. Some of these steps can be repeated many times as we learn new things, grow, change and develop over time.
What is your connection with nature like?
We've compiled all of this into a Natural Progression Steps poster which can be used to help assess educational outcomes in outdoor learning, and it supports the four purposes of the new Curriculum for Wales.
Use the poster to find out what step you are on – learners can also use this to self or peer assess where they think they might be and what they could do to move along it.
You can also use our Natural Progression steps to explain to others, like, parents, community members, policy makers, etc. why outdoor learning and making the most of natural spaces can provide multiple benefits for people and wildlife.
Inspired?
Explore our web pages, join your local Outdoor Learning Wales Group, or download our outdoor learning resources and help encourage more people to get outside and learn in the largest classroom we have in Wales - our natural environment!