Are you a frequent visitor to the Natural Resources Wales website, or is this your first time? Will you come back? This blog is all about Natural Resources Wales' plans to change our online services and we want to involve our customers from the outset.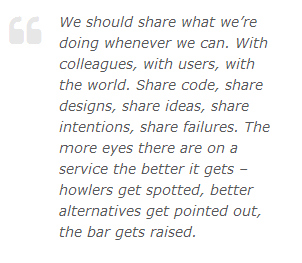 We're changing our online services and this blog will keep you updated on our plans and progress. We'll be asking for your feedback and testing our ideas.
We've got a big year planned, improving our current site and setting the foundations for our longer-term digital services. We want our digital services to really work for our customers – and there's already some excellent examples set by the Government's Digital Service Design Principles.
In the short-term, it's all about the fundamentals – and much of our focus will be on improving our current website. Over the next few months we'll be looking at:
Improving the navigation
We're going to improve our website navigation. We'll dedicate another post to the question of effective nav in a short while. We see this as one of the most important elements we can turn around. Stay with us, more later.
Simplifying the design
Making wholesale changes to our navigation will also affect the physical design of the site. Simple design + effective navigation = a good place to start. We want a home page design that makes it a lot easier for our customers to find what they're looking for, so hang around, and we'll post up some ideas.
Making the most of social
Our social media channels are already well established, but we'll be looking for your insights as we continue to grow our social estate. You can expect our amended website design to make the most of our social content.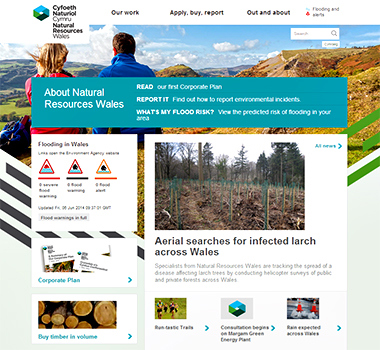 We'll soon be changing our website homepage…
/ Drum roll /
All of this work will lay the foundations for our longer-term digital services, which will include a complete rewrite of our web content and a brand new website next April.
In the meantime, thanks for stopping by – and please bookmark the blog and get involved. The next post will be about our immediate work with the site navigation and design – we're keen to hear your thoughts. Until then.