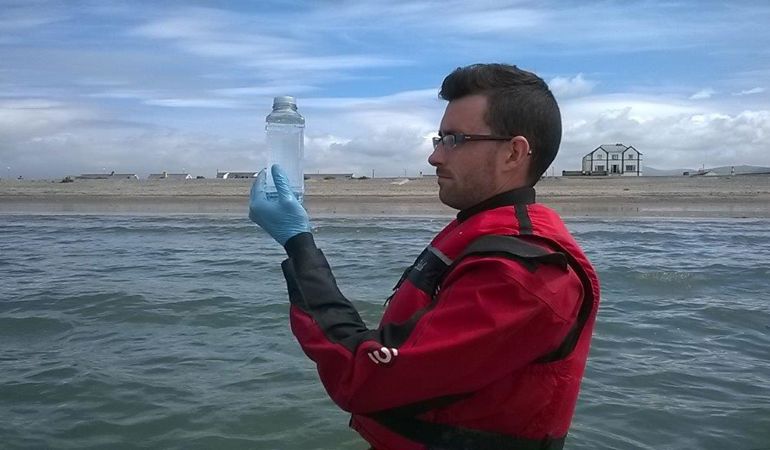 Clean bathing waters are important for the economy, for our coastal communities and for wildlife in our seas.
In this blog, Siân Craig, Senior Assistant Scientist at NRW Llanelli Lab, gives an insight into the work the Microbiology team carry out in testing the water samples collected from our beaches every summer.

Last year was a very important year for the bathing waters around Wales because it was the first year that the revised Bathing Water Directive came into effect. This introduced a new classification system with more stringent water quality standards for bathing waters.
The new directive also means we provide more information to the public when water quality deteriorates.

In 2015, all of the designated Welsh bathing waters met the new standards set by the revised directive with 98 being classified as good to excellent.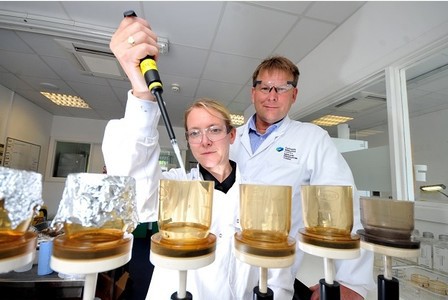 I have worked within the Microbiology team at Natural Resources Wales analysing the bathing waters around Wales for many years. Last year, the new water quality standards came into effect which are much higher than those of the original Bathing Water Directive, so it was interesting to see how Wales' beaches would perform in 2015.

All of the 102 beaches around Wales passed the new directive - most likely due to work carried out by our staff at Natural Resources Wales local authorities, the farming community and Welsh Water. These results showcase how working together with external agencies and landowners can have such a fantastic end result.
We analyse samples thorough the summer at our lab in Llanelli - within 24 hours of being taken by our teams across Wales. 
We look for two key types of bacteria (E coli and Intestinal enterococci), which give an indication of the level of faecal pollution. This could arise from sewage related failures or from livestock due to run-off from nearby farmland. Both indicator organisms can affect human health causing stomach upsets and enteric disorders if swallowed therefore checking the water quality also safeguards public health.

Results for the previous four years are considered when classifying a beach status in order to gain a long term picture and to allow for any incidents that may have occurred to be taken into account.
Our work is to monitor the levels of bacteria at Wales' beaches and investigating any failures so that they can be rectified as quickly as possible. This year presents a challenge to equal last year's performance and maintain the high standard already achieved.

Tourism contributes to a considerable amount of the economy for some parts of Wales and the maintenance of clean bathing waters makes up part of that.

Having the prestigious Blue Flag status awarded to a beach can be a major draw for tourists so it's very important to ensure that level is upheld.

Water sports are increasingly popular and many competitions and events are held in the bathing waters around Wales such as the Iron Man Triathlon in Tenby. The boost to the economy during such events can make a substantial difference to a town and the local businesses.

In light of this fact, monitoring and maintaining the beaches around Wales not only keeps beach users safe, it also keeps Welsh coastal towns in great shape too.

You can go online and keep abreast of the status of a beach you may be visiting by checking the Bathing Water Data Explorer that gives a profile for every Welsh beach.

I'd encourage anyone that spots or suspects pollution to report it us on our 24 hr hotline 0800 807060.

We also work on analysing many other aspects of the environment here in our laboratory – so keep an eye out for further posts from my colleagues over the coming months as we move to our new location at Swansea university.