Reducing pollution from agriculture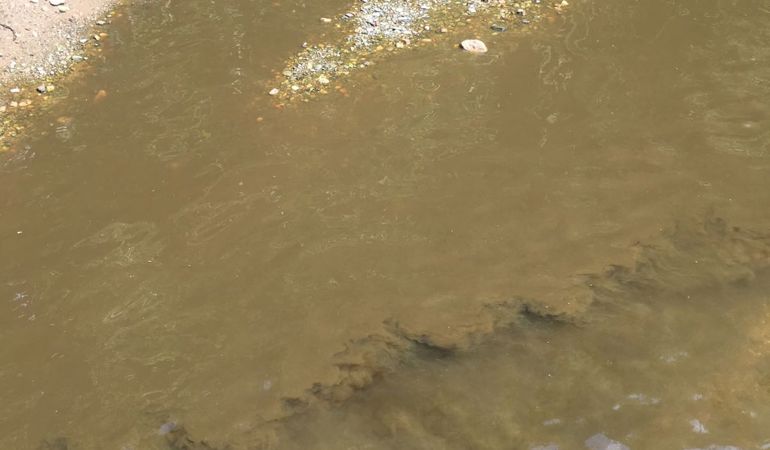 In the week of the Royal Welsh Agricultural Show it's appropriate that we take some time to consider the effect of slurry pollution incidents on the environment.
We will be holding an event at the show to discuss this issue with key partners and what can be done to reduce the number of incidents affecting our environment each year. Here our Chair, Diane McCrea, explores some potential solutions.
In the past seven-and-a-half years we have dealt with 679 reported slurry pollution incidents from farms. This works out at 70-120 every year and, in a country as small as Wales, is clearly unacceptable.
Not only does it take a lot of staff time and effort, it also causes a lot of damage to the environment, mainly our streams and rivers, and affects drinking water, wildlife and the economy.
And while we subsequently take some form of enforcement action in 70 per cent of these incidents what we really need – to help the environment and farmers - is to reduce the number of incidents from happening in the first place.
What we've achieved so far
It's important to emphasise that this is a shared problem and what's exciting is that, after a lot of work from people in NRW and other organisations, we now have agreement from all stakeholders that this is the case. Everyone involved – farmers, regulators and government – understands the need for a new collaborative approach to improve the situation.
It is against this backdrop that last week I wrote to the Cabinet Secretary for Environment and Rural Affairs, Lesley Griffiths, urging the Welsh Government to make this a priority.
It's important that the approach is collaborative and supported by all involved, because the key is improving working practices to prevent these incidents happening in the first place.
We're helping the Welsh Government review current guidance, incentives and legislation to make them more effective. This could reduce the numbers of incidents and save money for farmers.
And we also need to encourage innovation to create better ways to deal with the issue, such as the slurry de-watering system being developed at Coleg Sir Gar and which will feature on our stand at this week's Royal Welsh Agricultural Show in Builth Wells.
What more can we do
My letter sets out a comprehensive picture of what can be done, but also emphasises that no single thing that can create the changes we need – the solution is a combination of changes, including:
reviewing silage and slurry storage regulations so that stores are less likely to fail
updating the Code of Good Agricultural Practice to guide the industry and help farmers comply with their responsibilities
making it possible to use civil sanctions to tackle the issue so we could avoid court proceedings in some instances (which is better for us and the farmer) and create a better result for the local environment as well
making the regulations around Anaerobic Digestion plants more effective
reviewing the range of grants and incentives available to farmers to create an integrated approach to tackle the issue
A lot of people in a lot of organisations have done so much work on this issue. So it is hugely encouraging to see this effort bearing fruit with all parties coming together, taking a joint approach to address this problem in Wales.
But there is also more that we can do and I look forward to working ever-more closely with all our stakeholders, the Welsh Government and those with an interest in the sector to achieve a coherent, sustainable response for agriculture, the environment and the people of Wales.