Recovering costs from rallying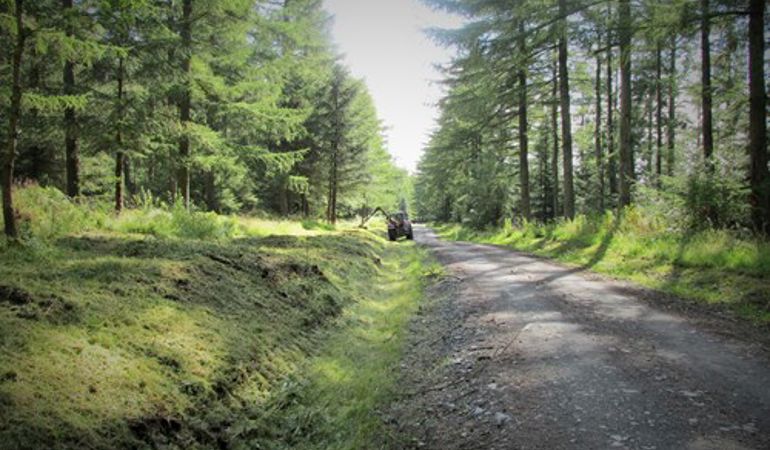 Why we have to recover costs of repairing forest roads after rallying events.
In the last few weeks, there has been a lot of discussion about our decision to recover our costs when we repair the forest roads after rallying events. We are still working hard with the MSA to try and find a solution that means we can host rallying on the land we manage. We know the value that rallying brings to Wales, especially to the rural economy, and raises Wales' profile on a global stage.
Last year, we calculated the total cost for us to repair the forest roads after rallies. There was a big discrepancy between what we had charged and what we spent, a £300,000 difference, which we have to find from our budgets. These budgets are under pressure and we have to make the most of the resources we have.
The money we receive from Welsh Government is given to us to fulfil specific duties within our remit as an organisation. This includes things like protecting important wildlife, reducing the risk of flooding for people and improving the quality of our air, land and water.  It is these things which we are asked to deliver for the people of Wales and we don't have to spend money on things that fall outside of this.
We also manage the Welsh Government's woodland estate on their behalf – primarily as a source of timber as part of an industry worth £450 million to Wales – but increasingly as a place for people to enjoy. We also allow other, more commercial enterprises on this land, and those who use it have to pay to cover our costs. This includes things like filming, mountain bike events and rallying. We have a duty to the Welsh taxpayer and to the Government to do this properly so it is fair for everyone.
In the case of rallying, we realised that for many years we were undercharging for the work we did by more than 50% and, given the pressure on budgets in the public sector, we cannot afford to lose that amount of money from our budget. This is why we started talking with the MSA about the problem earlier this year to try and find a solution to cut the costs or to increase what we charged.
We hope we can find one so we do not lose rallying from happening in our forests.
David Edwell, Head of Enterprise