Pen y Cymoedd Team are Community Champions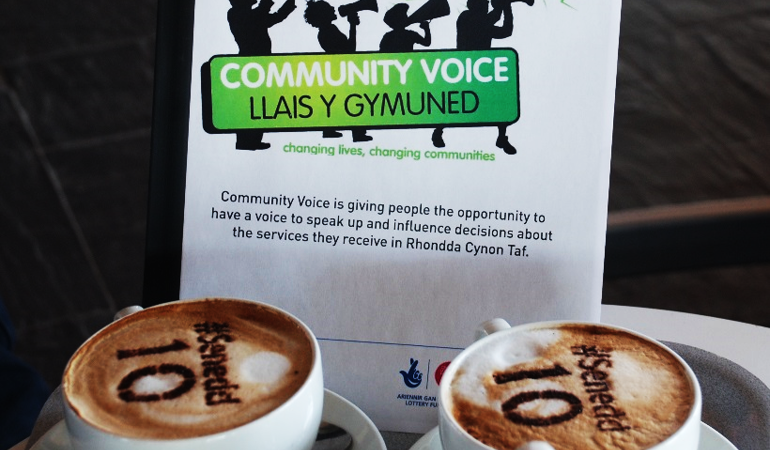 The Energy Delivery Programme at Natural Resources Wales works hard to get energy schemes off the ground, Dafydd John Davies explains how the team won a Community Voice Champion award at a ceremony held at the Senedd in Cardiff last month.
We work with developers to look for opportunities to develop green energy projects, such as wind and hydro on the Welsh Government woodland estate, managed by Natural Resources Wales.

The Pen y Cymoedd project team have been recognised for working to help develop a green energy scheme in Treorchy.

This is a 24kw scheme, which is being developed by local community group 'Welcome to Our Woods' who are Funded by the Big Lottery Foundation.

We're really pleased to have been awarded a Community Voice Champion certificate for a small scale hydro scheme project that we are helping to get off the ground.

The Cwm Saerbren Small Scale Hydro Scheme is based in Treorchy in Rhondda Cynnon Taf.

The scheme will generate enough electricity for 14 homes annually.

This is quite a unique project in the way that the  Treherbert community comes to together and unites local people, community groups and key statutory bodies  to create low carbon facilities that will generate an income and improve the environment.

This recognition is always welcome, it shows us that the time and effort we put into helping local community businesses in developing hydro schemes on our land is well received and makes a difference.
Making a difference
Ian Thomas of Welcome to our Woods added:  
"The very nature of community led/desired development, means that many people's views and ideas are listened to.
"The up-front and realistic manner in which the team, have highlighted the constraints and issues throughout the process so far, has what we feel has made the difference."