Our Customer Survey - Tell us what you think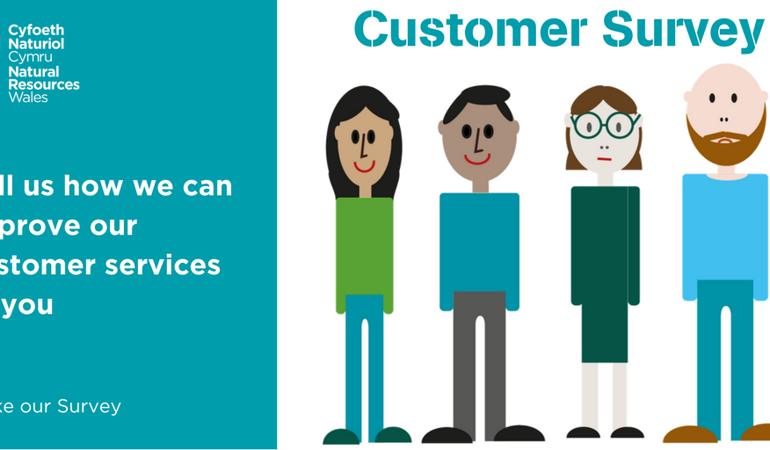 In this blog by Catherine Love, Director of Customer, Communications and Information, she shares our plans to improve the services we provide to all our customers in Wales.
It's been a busy few months here at Natural Resources Wales as we've recently welcomed Clare Pillman as our new Chief Executive. Clare joins us at an exciting time as we begin a new chapter, with the launch our new Corporate Plan. Our plan is ambitious and includes an important focus on improving the quality of customer service we offer, something I am passionate about. We want to keep improving your experience of NRW by making sure that excellent customer service is at the heart of everything we do.
We have recently joined the Institute of Customer Service (ICS ) to help us with our customer ambitions. They're running a survey on our behalf to hear your views and understand your experiences of our customer service.
We're just starting out on what we think is an exciting plan for improvement. Your views will help us understand what we can do to make the biggest difference to your experience so that it is as easy and positive as possible.
So, whether you've applied for a permit with us, needed to buy a licence, worked with us to create and deliver a project or have simply taken in the breath-taking views along one of our visitor trails - we want to hear from you.
Take part in the survey now - open until 7 May
We know how valuable your time is, so the ICS have kept the survey short. There are ten statements based on our customer service which you're asked to rate depending on how much you agree with on a scale of one to ten. It will take approximately 5-10 minutes to complete and all results will be submitted anonymously. The data will then be analysed by the ICS and together we will use it to make improvements where they count.
You can email us at customerfeedback@naturalresourceswales.gov.uk to request a paper copy of the survey.
Find out more about the work of the Institute of Customer Service