Number one for website accessibility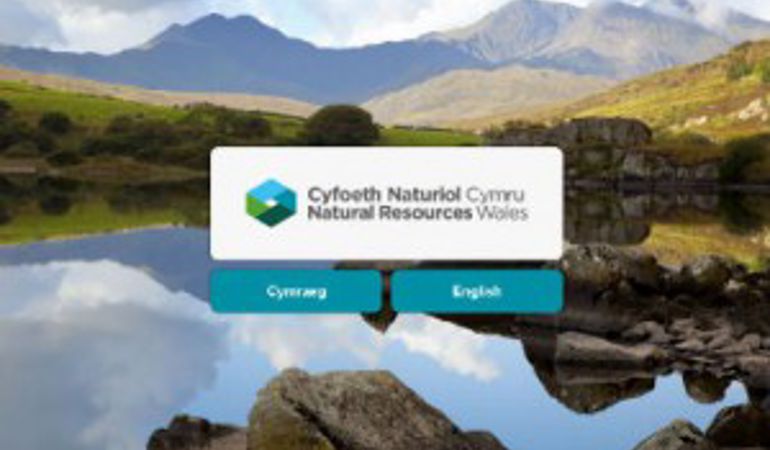 Our website has undergone many changes since the birth of Natural Resources Wales in 2013.
During this time, we have worked hard to maintain and improve website standards for accessibility. Not only do we have a legal requirement to meet Web Accessibility Initiative level 2 (AA) standards, but we also want our website to be user-friendly and accessible - for everyone.
We recently had news that we're in the top spot in the SiteMorse Index UK Central Government for accessibility.
In this blog, Phil Rookyard, our Digital Designer talks about the importance of making websites accessible for all.
Why do we make our website accessible to everyone?
With the current drive to move more public services online, we have a duty to make sure that everyone can access our online services.
There are many disabilities that may prevent users accessing information online.
Anyone who is blind, has poor eyesight, or even colour blindness can have real problems with text and images on screen.
Those that suffer from mobility disabilities, including using their hands or suffer from loss of fine motor skills may have problems using a mouse or find it very difficult to navigate key information.
And, although websites are primarily a visual media, people with hearing impairments or those that suffer from deafness should be able to receive valuable information online in audio formats.
Making websites more accessible
Some people use specialist software or equipment to read out web pages or allow them to navigate the web by talking to their computer.
When publishing content onto the web, there's a lot of things that we need to check to make sure that our website works properly for people using such software. This includes making sure images and links have the correct descriptions, and that making sure all links work correctly.
It's also important that content is written in Plain English. Everyone wants to be able to read and understand the content as easily as possible, but it's especially important that it's also understandable for people with learning disabilities or find it difficult to focus on large amounts of information.
A little help from our friends
To ensure our website remains accessible for both disabled and non-disabled users, we needed a little support, so we sought the help of a company called Sitemorse.
Sitemorse automatically checks for errors on the site such as broken links and spelling mistakes, amongst a host of other problems many websites face.
Sitemorse scans our website every week and we can then review the list and fix any issues that were highlighted.
Every quarter they compile an 'index' and every quarter we are placed somewhere in this index.
The quarter one results are announced…
In the second quarter of 2013, we ranked 78th out of 206 Central Government organisations in the Sitemorse index.
In January 2016, we ranked 185th and in November 2016, we ranked 10th out of 206 organisations.
The results on the first quarter of 2017 are now out, and for the first time we have reached the top position in the Central Government organisations index.
The full report, which also includes most improved and biggest fallers in our category, is now online.
How did we reach number 1?
Our score has improved by regular monitoring and focussing on fixing broken links - many of these in PDFs uploaded to the site.
We used the data from the Sitemorse scans each week to fix pre-existing problems and make sure broken links are fixed, images have descriptions, and every word is correctly spelt.
The scans also check to ensure our site remains available 99.9% of the time. It looks at our brand and looks for ways we can improve our content to make life easier for our users.
Our new look website
We're currently working on a new design for our website, so we hope this will make things even better for our customers – it'll go live in April 2017.
The site will feature new visual designs, a revised structure for the content and improvements to the layout of the homepage and content pages.
We hope the new homepage will be easier to use, so customers can quickly find the site's search and main menu and easily get to the content they use most in our new 'Most Popular' section.
There will still be lots of ongoing work, such as improving the content and making our online services as easy as possible to use.
We are committed to keep improving our site for everyone. If you experience problems accessing the website please contact the website@naturalresourceswales.gov.uk