New job opportunity as a Specialist Surveyor! Are you the person we're looking for?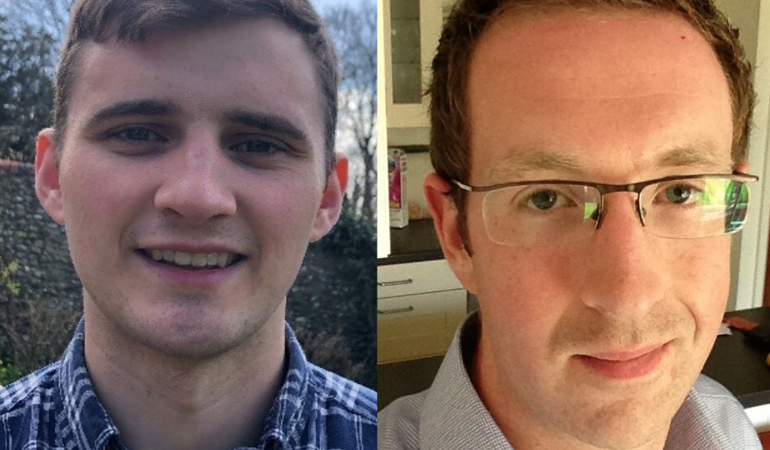 We're hiring! Do you have experience of assisting in managing private or public-sector land and are looking for a new challenge? We're looking for two Specialist Surveyors to join #TeamNRW in our Resolven and Monmouth offices.
What's the job?
This is an exciting role that involves the management of a large and varied rural portfolio including forestry, protected sites, agricultural land and water resources assets.
You'll be working as a specialist rural surveyor for your area and will work with the team to plan, prioritise and organise resources to ensure that NRW's estate is effectively managed and that work is delivered in line with objectives.
Working closely with a number of teams, you'll be responsible for helping to manage significant financial, legal, operational and reputational risk that may arise from the management of our land and assets and as part of our agreements with third parties.
Meet some of the team
Iwan Mullin and William Patterson, two of our surveyors in our Mid Wales team, tell us what their favourite parts of the job are and what advice they would give to anyone thinking of applying:
Iwan Mullin, Specialist Surveyor.
"NRW is a great organisation to work for and I really enjoy the diversity within my role as there is opportunity to work as both Landlord and Tenant on a variety of issues.
These vary from dealing with our flood management assets to our agricultural land holdings, historic metal mines, forest assets and creating section 16 management agreements for the conservation/restoration of species and features of importance.
I gain satisfaction from knowing that the work I do contributes towards the protection and enhancement of Wales's rural landscape.
The one piece of advice I would give to anyone thinking of applying is that it is important to build good relationships with colleagues and stakeholders as much of the work involves collaboration."
William Patterson, Senior Specialist Surveyor
"I completed my APC at NRW and progressed to a Senior Specialist Surveyor role in 2019. The biggest attraction with a role like this is the breadth of work, NRW manages a huge rural estate and is also engaged in work and agreements on third party land. In the same day, I could be advising land management colleagues about the forest estate, working with conservation colleagues to secure an agreement with a third party for the effective management of a SSSI and looking at a new lease agreement for a water resources asset.
The advice I would give to anyone considering applying is to carry out some research or talk to a member of the Surveying Team about NRW and its rural surveying work. The work is diverse and offers great potential for professional development. There is a huge range of experience within the surveying teams with plenty of people well-placed to assist qualified surveyors in developing their experience and to help those looking to sit the APC to develop the skills that they need to successfully become qualified"
How do I apply?
Apply for one of the roles in our Monmouth or Resolven offices.
Explore more
Elsewhere on the site
Jobs