A blog from Emyr Roberts, our Chief Executive.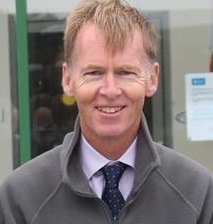 You may have read recently that our Minister has announced some new appointments to Natural Resources Wales' Board. I am pleased to let you know that Diane McCrea will take up the role as Chair next month, bringing with her a wealth of experience of public service.
I'd like to welcome the new Board Members Chris Blake, Zoe Henderson, Howard Davies, Karen Balmer and Elizabeth Haywood to our organisation.
I'd also like to congratulate Madeleine Havard who will take up the role of Deputy Chair.
Wales is the first country to create one organisation that can look at managing the environment and using our natural resources in an integrated way so that they are sustainably maintained, enhanced and used, now and in the future.
The new Chair and Board Members will have an important role to play in providing us with the strategic guidance to continue to do this in the coming years.
Whilst no one is under any illusions as to the scale of the job ahead and the challenges that come with it, I am looking forward to working with the new Chair and Board to pursue our ambitious agenda. As we've always said we cannot achieve our ambitions for Wales alone, and so engaging stakeholders will be an important element of Diane McCrea's role and she is looking forward to meeting you in the near future.
I must also take this opportunity to thank Peter Matthews for his energy and commitment through the hard work that went into the early establishment of Natural Resources Wales. I'd also like to wish Lynda Warren, Harry Legge-Bourke and Hywel Davies well as they leave our Board.