Meet Clare Pillman – our new Chief Executive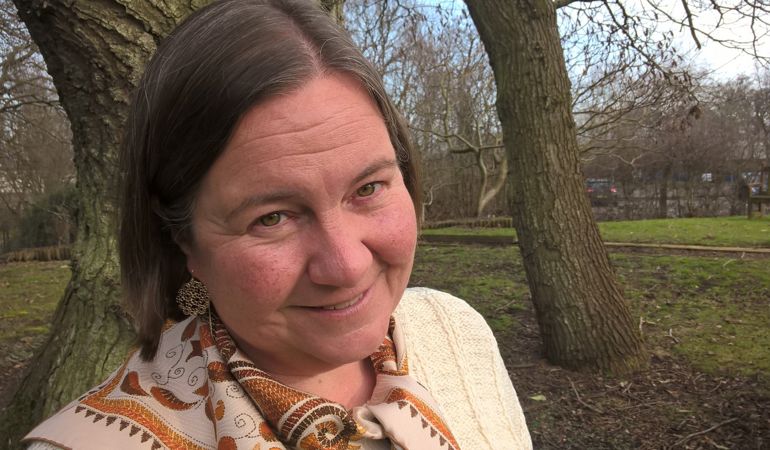 This week, Clare Pillman joins us as the new Chief Executive of Natural Resources Wales. In her first blog, Clare looks forward to working with staff and partners to improve the Welsh environment.
I feel incredibly lucky to be joining Natural Resources Wales (NRW). I am looking forward to starting the job and leading NRW in the next chapter of its history. 
We have important work to do - looking after the fantastic environment we have in Wales so that everyone can live better lives and our wildlife can thrive. 
A lot has been achieved in the last five years, creating a new organisation from scratch and doing such important work every day. 
A time of challenges and opportunities
It's an important time for the organisation and for the environment we care so much about. The challenges are real: climate change, biodiversity in decline and increasing pressures on our natural environment. 
Yet with that comes an amazing opportunity. We have an aspiration to put the environment at the heart of Wales' well-being agenda - which is so inspiring and motivating for me. Coming home to Wales and giving something back to the country that means so much to me is an opportunity I relish. 
Harnessing skills and passion to shape our future
I have already been lucky enough to spend time in some of our offices, on the sites we manage and on projects we are working on. 
I get a powerful feeling that I am joining a team of people who know an incredible amount about what they do and care deeply about it. What I want to do is harness those skills and that passion to shape our future.  
Taking a fresh look at how we work
As I start on this next chapter I want to take a fresh look at how NRW works as a team and so meeting and learning from its staff will be a big priority for me. I want NRW to become is an organisation that is comfortable with itself, where people feel confident and trust each other, where they are proud and happy to work.
I'm a strong believer in empowering people. Our staff have the expert knowledge and experience to make tough judgement calls, and my role is to support them to do the best they possibly can.
Working with others and the people of Wales
We have the chance to do something so worthwhile, backed up by legislation that looks to the future and not just the here and now, so that we leave Wales' natural environment in a better place than we found it. 
To do that we need to take people with us – customers, stakeholders, politicians, decision-makers and the people of Wales. 
I look forward to meeting them, hearing their views, and working with them over the coming years to make sure that we hand on the environment of Wales in the best possible condition to our children and grandchildren.
I want them to appreciate and care for the environment as much as I do. And to understand the work that NRW does to care for it.  
That is the cornerstone of NRW's work - to champion the environment and the natural resources of Wales. I want to be that champion, not just for the environment, but for the whole of Wales.
You can read more about Clare and our other senior staff on the How we are managed page.