Life of a Cyfoeth IT apprentice
Bethan talks about her experience as an apprentice with us at Natural Resources Wales.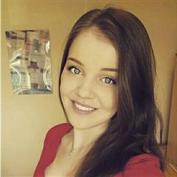 We're currently looking for our latest group of Cyfoeth IT Apprentices. This will be the fourth group to join our busy IT team.
In our latest blog Bethan Newbery, who was one of our IT apprentices and now a trainee, answers a few questions about her life as an apprentice with us at Natural Resources Wales.
How have you benefitted from the Cyfoeth apprenticeship scheme?
I've found an area of IT that I enjoy working in, gained Microsoft and ITIL certifications, improved many of my skills, and all whilst working with fantastic professionals!
Can you give some examples of the type of work you do and any projects you've been involved with?
I started as an apprentice in June 2015 and began working with the Application Support Team. They are made up of a number of specialist engineers who look after our website, flood warning systems and so much more. Being part of this team gave me opportunities to get involved in different types of projects like developing digital maps and helping to redesign our mobile flood app.
I'm now working to specialise in Customer Relationship Management, which we call CRM for short. The CRM team supports staff in NRW who might be having problems with the application. I moved over to this team around four months ago, and so far I have done a lot of work with customers - supporting them when things go wrong and providing guidance to help.
What has been the most rewarding thing you've done since becoming an apprentice, and also what challenges have you faced?
It's hard to think of just one, however, helping people has always been something I have found thoroughly rewarding and so I must choose that. I have become more involved throughout my apprenticeship and I now have more face to face interaction with the users which is great. Being able to go the extra mile for them and receiving thanks never gets old!
It hasn't all been plain sailing, I have had to learn many things that I previously knew very little to nothing about and have gone outside of my comfort zone many times doing this. But having had this experience in different areas within the Application Support Team has been of great benefit to me.
What advice would you give someone considered applying for an apprenticeship?
I would thoroughly recommend applying for an apprenticeship, and advise them to get their application in as soon as possible if their interested!
Having gone down the university route and the apprenticeship route, I would say that I have become a lot more job ready from the latter.