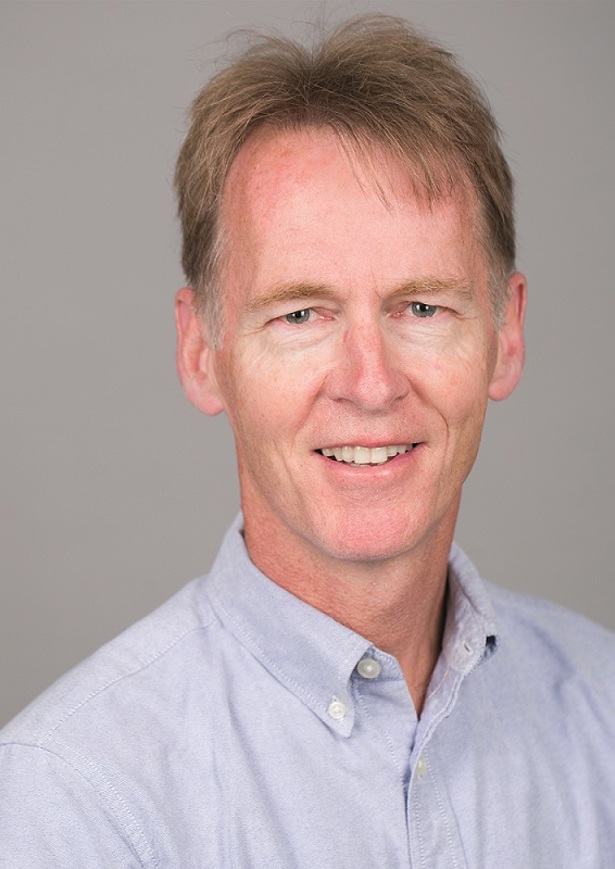 On his last day as Chief Executive of Natural Resources Wales, Emyr Roberts takes a look back at the last five years. He takes a look at what has gone well, his deep admiration for the work of NRW's staff, and honestly acknowledges the challenges which remain.
Five years ago I had the privilege of being appointed as the first Chief Executive of Natural Resources Wales - and now it's time for me to say farewell.
And what a journey it's been. Creating NRW was probably the single biggest change programme in the Welsh public sector for a decade. It was a massive task and, while there is obviously still work to do, there is no doubt in my mind that we have achieved a lot in that time.
Improving delivery
Creating NRW was primarily intended to improve joined-up delivery by bringing the three publicly funded environment bodies under one roof.  We can show that this is bearing fruit and that it was absolutely the right decision.
The State of Natural Resources Report (SoNARR) we produced is ground-breaking. It assesses, for the first time, the extent to which the environment and natural resources in Wales are being sustainably managed, advocating a proactive approach to build resilience. It also links the resilience of Welsh natural resources to the well-being of the people of Wales.
And new Welsh legislation such as the Wellbeing of Future Generations (Wales) Act and the Environment (Wales) Act provide a world-leading legislative framework for us and other public sector organisations. It will help us work together in a more holistic way than ever before – improving the environment in a way that contributes to our health and well-being, our economy, and nature itself.
Financial savings success
But we were also tasked with delivering financial savings of £158 million within ten years. And I'm proud to say that – against a backdrop of continuing budget cuts - we are on course to do this and more.
Published today, our "Creation of Natural Resources Wales – realising the Business Case benefits" concludes that we are on target to save a total of £171 million over ten years.
This has been a huge challenge involving so many different people from almost every aspect of our work. Here are some examples of how we have achieved this:
applications for hydropower schemes are now, on average, dealt with in 18 weeks rather than 27, and take up half as much of our staff's time as they used to
we have reduced the number of ICT systems from 1,400 to around 300 – separating us from legacy systems and eliminating charges to the Environment Agency and Forestry Commission GB of more than £9 million a year
cutting down on our offices and depots is saving us £840,000 every year
Fantastic staff
And what has made all these savings and improvements possible is the fantastic staff that I have been lucky to lead. They have done, and continue to do, so much for the people and environment of Wales.
That's because, while on the one hand all this change was swirling around them, they kept focussed on the day job – and believe me that's no mean feat during so much change.
So while they continued to maintain 319 miles of flood defences, they have also built new defences to provide a greater level of protection for people in more than 3,000 properties.
They have continued to protect and restore some of our most important habitats for wildlife, places like peat bogs which store carbon, improve water quality and regulate flood water.
And while they had to deal with one of the most destructive diseases to hit our forests for years, they have also delivered 3.5 million cubic metres of timber to market and planted more than 16 million trees.
Lessons learnt
However, I would have liked to have done more. It has not always been plain sailing.
I have learnt a hard lesson about the need to involve people in changes that affect them. This is what we are now doing with a programme to redesign our structures so we can continue to deliver with reducing resources.
I am disappointed with the proposed cut in our budget from the Welsh Government for the next two years, which works out at about £3 million each year. To put this into context, since April 2013 our baseline revenue funding from Welsh Government will have reduced by £13 million, which is 29% in 'real' terms, by 2019-20.
We made a strong case to protect our funding and the services we deliver, and I hope that the Welsh Government will reconsider the position before the final budget is agreed.
The future
And it is against this backdrop that I have also learned about the passion our staff and the people of Wales have for the environment.
Whether it's our rivers, our special sites, our wildlife, our communities, our forests, our seas – there are always people who want us to do more. And while I would also like to have had more resources at my disposal – that has not been the case. All of us have had to deliver for the Welsh environment to the best of our abilities, with the resources available to us. We cannot do more than that.
And that is exactly what I know that NRW's Board, my successor as Chief Executive, and everyone else at NRW will do. We should also count ourselves fortunate, as I have, that we have such knowledgeable, passionate and dedicated staff who are on the front line doing exactly that. 
As a boy growing up in Benllech on Anglesey, I didn't really appreciate the quality of the environment around me – the beach, the vibrant countryside and the stunning landscape of the Snowdonia mountains. My tenure at Natural Resources Wales has helped me see and understand the truly world-class environment that we have on our doorstep. We must cherish and value our natural resources, and their importance for nature, for people and for our economy. We have a responsibility to do so for current and future generations.