Great opportunities in Wales' Year of the Sea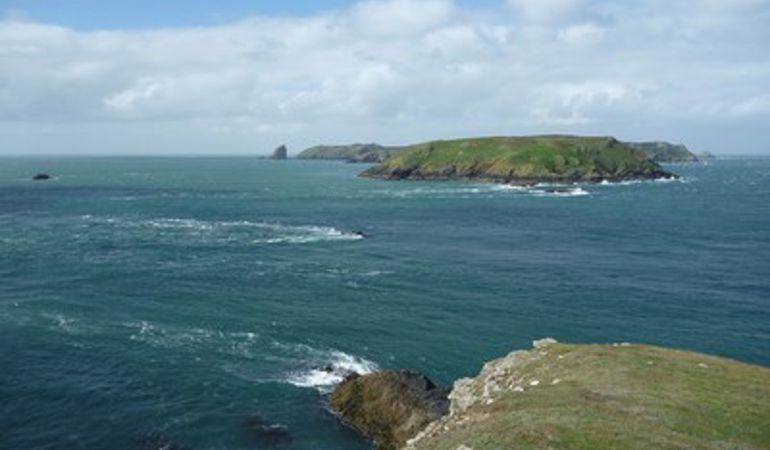 2018 is the Year of the Sea in Wales, and Ruth Jenkins, Natural Resources Wales' (NRW) head of natural resource management looks ahead to why this is an important year.
In Wales, we've got lots of reasons to celebrate our seas. With around 2,750 kilometres (1,700 miles) of coastline, plenty of us are only a step away from it, and a day out at the beach is one of the most popular activities for many families.
This is why we are using the Year of the Sea to encourage people to go out and visit some of our fantastic coastal sites.
We're also hoping that this focus will inspire people to find out more about why Wales' marine life is important, what makes it special, and what we can all do to improve its condition for future generations.
So what is beneath the waves?
There's no need to visit a tropical sea to meet lots of colourful and amazing species. Welsh seas have it all!
The sea shores provide the perfect homes for many of our favourite rock pool creatures such as crabs and blennies, whilst out in the open seas are seals, dolphins, porpoises and sharks. Tidal currents bring plentiful food, in the form of plankton which are filtered by specialised animals and trapped by the stinging tentacles of anemones and corals, while urchins and starfish graze the seabed.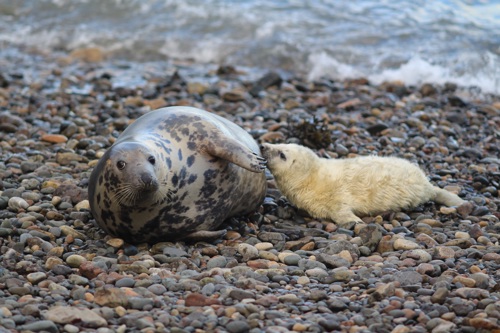 The variety of Wales' landscapes is mirrored underwater - from steep rocky reefs on the open coast to eelgrass beds found in shallow sheltered bays
Steep rugged cliffs and offshore islands are home to internationally important colonies of seabirds, including manx shearwaters, puffins and gannets.
Not only beautiful, but important for us….
It's these dramatic coastlines, stunning beaches and marine wildlife that attract visitors from all over the world, and provide endless opportunities for people to get out and enjoy the marine environment.
The Welsh coastline is made for walking, and the Wales Coast Path – a world first – continues to develop and grow. There is something for everyone, from gentle seaside strolls with young families to dramatic and awe-inspiring cliff-top hikes.
And lots of improvement work over a long period of time by many different organisations means that the sea at some of Wales most popular beaches is now amongst the best in Europe. NRW's bathing water monitoring programme helps to keep it that way by identifying any issues which need to be resolved.
And of course the tourism and leisure pound is vital for the Welsh economy as are the fishing and renewable energy industries.
But there are challenges
Over the years, NRW and its partners have achieved a lot for our coast and sea – but many challenges remain.
One of the real dangers for the marine environment is that it's "out of sight, out of mind" and people can often take this amazing resource for granted, not realising the impact of human activities.
Welsh seas are widely recognised as being important both in UK and European terms, with nearly 70 percent of the marine environment and 75 percent of the coastline protected. But the features that are important are not all in great condition.
Welsh seas are becoming increasingly crowded, leading to competing demands for space and use of our natural resources. We're looking forward to seeing the Welsh Government's first National Marine Plan, which promises to introduce a forward-looking, proactive approach to managing the sea, its resources, and the activities that take place within it.
So where does NRW fit into all this?
NRW's responsibilities stretch 12 nautical miles from the coastline. At 15,000 square kilometres (5,800 square miles) this is a vast area which nearly doubles the size of Wales!
As champion of the natural environment in Wales, NRW wants to make sure that we have clean, healthy, productive, safe seas full of wildlife. Our expert marine teams across Wales work with a wide range of partners to maintain the health of our marine and coastal environments and, in turn, of the communities and industries which depend upon them.
We work in partnership with others to make sure that the sea is used sustainably, improving the overall health of the marine environment, helping it recover from past damage and making sure that current uses don't create further harm.
Get out and enjoy
During 2018 we'll be encouraging people to learn more about Wales' marine environment, suggesting where they can enjoy the very best of our coastal sites and how to get involved in their protection.
We've picked ten special places that we look after around the coastline of Wales to explore during the Year of the Sea including Morfa Harlech, Ynyslas and Oxwich. Take a look at our webpage to find out more:  www.naturalresources.wales/yearofthesea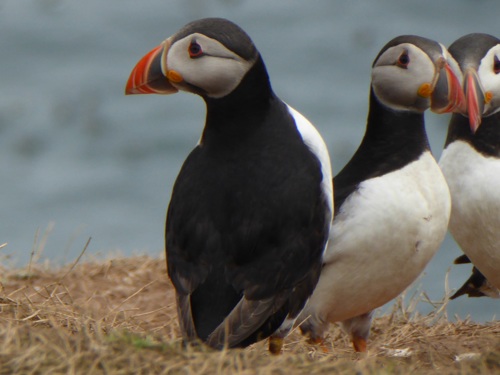 Enjoy the year of the Sea - see it, hear it, love it!