Get a top up of well-being during Outstanding Week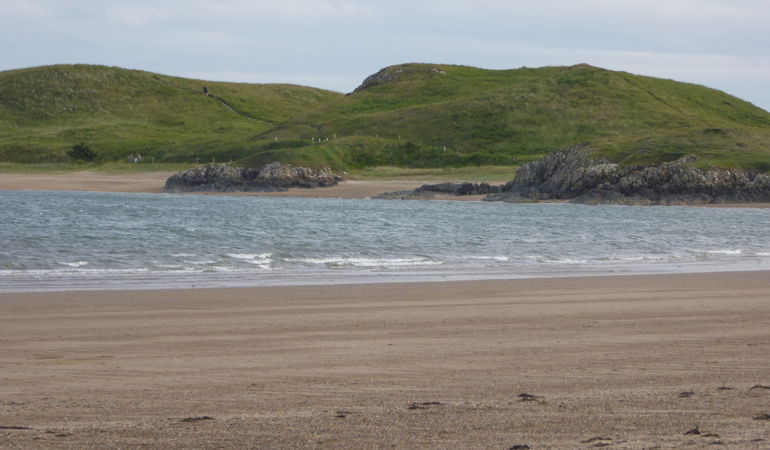 Wales' five Areas of Outstanding Natural Beauty (AONB) are celebrating Outstanding Week from 17 September.
If you don't already know these amazing places this could be the introduction you need, check out http://www.landscapesforlife.org.uk/. Our Areas are listed with all the family of AONB across the UK.
Join in the celebrations or escape the crowds and do your own thing: explore the rugged Llŷn AONB where right now the slopes boast bright purple heather, and watch the choughs tumbling through the sky. Enjoy the breath-taking seascapes and standing stones of coastal Ynys Môn AONB. Britain's first AONB was the Gower where you will be revitalised at the stunning Rhossili beach. The Wye Valley AONB straddles the boundary so take a canoe trip and paddle the border through tranquil woodlands and meadows. At Castell Dinas Bran near Llangollen in the Clwydian Range and Dee Valley (CR&DV) AONB you get panoramic views which include the layer cake that is the Eglwyseg rocks. Outstanding places with outstanding opportunities for enjoyment and tranquillity for your well-being.
So how does NRW help the AONB partnerships to keep these places outstanding? Equal to National Parks in terms of natural beauty and protection, the AONB's are managed by small dedicated teams within local authorities. Their job is to manage change to ensure the Special Qualities (cultural services or benefits, according to our new Environment Act) remain for future generations to enjoy.  A Joint Advisory Committee made up of local stakeholders including NRW meets to represent local interests to AONB staff.
There are many areas of our work where we collaborate closely with these Areas including flood risk management, forestry, Wales coast path, health and wellbeing, biodiversity and climate change. The strategic steer for all management activity is through the statutory 5 year AONB Management Plan, for which NRW is a statutory consultee. We provide guidance on what to include in the Plan as well as some partnership funding to deliver shared priorities. On a national level NRW also works closely with the National Association of AONB's which promotes Outstanding Week and supports these Areas to deliver more.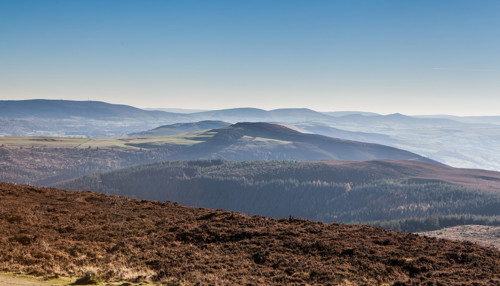 Half of the area of AONB's on average is designated European protected sites so there is a strong emphasis on habitats and species, such as the heather cutting on the Clwydian Range for black grouse or ponies grazing on Môn and Gower for better heathland. The AONB's work closely with NRW, landowners and conservation bodies to look for opportunities to improve habitats and all natural resources for maximum benefits to us all. An important added consideration is the cultural heritage of the AONB's which adds significantly to the sense of place. We also know that AONB's are good for the economy, by stewarding our natural resources for sustainable development, for example the growth in canoe hire companies in the Wye Valley AONB.
NRW is advising the CR&DV AONB on a Heritage Lottery Fund application to improve visitor facilities and management around the Pontcysyllte Aqueduct World Heritage Site. The bid is in its development phase and will take 5 years to complete the £2million project. Local communities and other stakeholders are working in partnership to make this an exemplary project.
There are volunteer groups organised by every AONB so you could use your NRW volunteering hours at your local AONB helping in a wide range of tasks, eg hedge planting, scrub removal or path building. A very friendly welcome awaits you!
So, where is your nearest AONB…?