Making elevation data open…..the highs and lows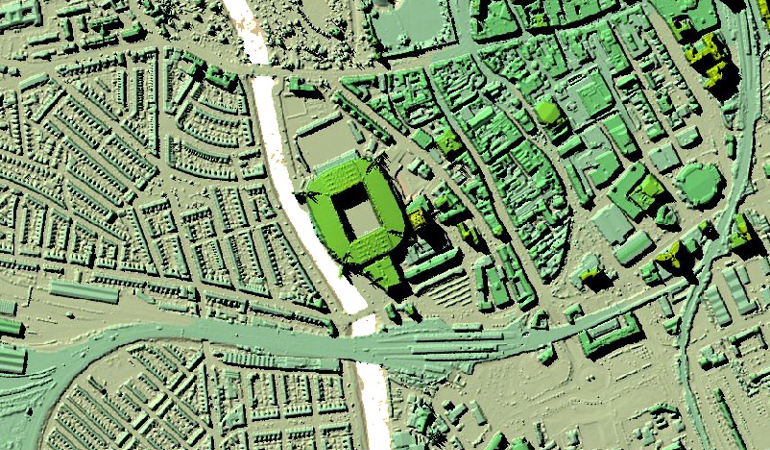 Opening up LiDAR data to the public
Please excuse the title!
A poor attempt at humour reflecting the data that we have just made available via the Lle download portal. In the last few days we have made our height data available for download.
The release of this data makes it available to all potential users free of charge, maximising the use and benefit of this important environmental dataset. We hope that this will lead to better informed decision making and evidence, leading to a healthier environment for Wales and its people.The height data that we have made open is based on LiDAR (Light Detection and Ranging) data capture methods.
LiDAR is a method for measuring distance to objects, in this case resulting in an accurate elevation model covering about 70% of Wales.
The data has many uses across several areas, especially the environment sector. Up until only a few years ago this data was restricted to contractors working on our behalf or to those who could afford to buy the data.
Over the years it has become easier to access, culminating in us making the data freely available to download.
By providing LiDAR free with minimal license restrictions we are enabling a much wider audience to access the data. We hope it will release economic potential in Wales and beyond.
Allowing free and open access to the data will lead to improved environmental decision making and elevated flood risk knowledge.
In addition to the benefits of the increased availability of this data, the decision to go open will reduce the administrative burden on staff in NRW and Welsh Government who have to provide data licencing support and who also have to manage requests.
So, as well as being able to facilitate easy download of this data, we will be cutting the red tape associated with accessing the information.
Thankfully, due to its size and complexity, LiDAR data has been a beneficiary of online download mechanisms for several years, and we have been able to maximise the use of tools and technology to help us, and have benefitted from the flexibility afforded by cloud technology to rapidly deploy and share our data.
We anticipate significant demand for this data, so since the announcement, several enhancements to the the data download facility provided by the joint Welsh Government and NRW Lle platform have been made.
In the immediate future we plan to add the historic archive to the download facility and you will see additional data being added to the site as it evolves.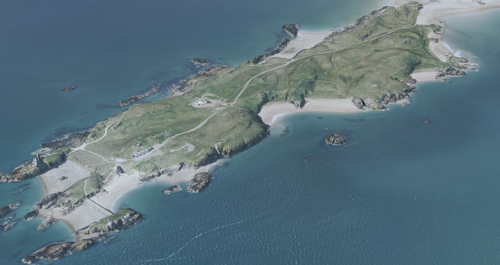 We hope you find the data useful and the download facility easy to use, it has been no small task to make this volume of data available, and would welcome any feedback on the potential released by this data and its new open status.