Focus on Weirs by Oly Lowe, NRW Geomorphologist
For nearly three years, I've been part of the Construction Industry Research and Information Association's (CIRIA) Project Steering Group (PSG) guiding the rewriting of what is informally known as the Weirs Manual – the industry guidance on how to build weirs.
Since the Manual's initial publication 13 years ago, the impact of weirs acting as barriers to ecosystem connectivity, and posing health and safety risks, has been researched in more detail and recognised more widely.
The new guidance is a 'cradle to grave' document which provides industry guidance on all aspects of weirs.  
Whilst it is quite a bit lengthier than the old guidance, the new guide helps the reader by signposting relevant sections depending on whether the reader is an owner, a regulator or user of weirs.
I'm delighted with how this new guide considers whole life costs and impacts in a very holistic way. This aligns much better with NRW & WG principles on ecosystem services, sustainable use of natural resources and providing a healthy and functional environment for future generations. 
Not only is this a great example of how NRW and geomorphology are helping the wider environment, but the document should help many of us in a very practical way to manage, permit/licence/consent, operate or work on impounding structures.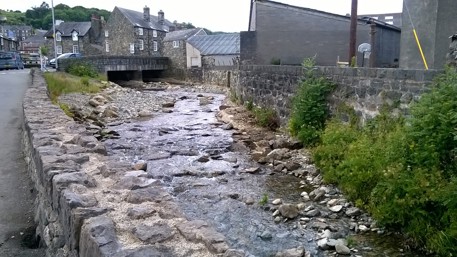 The new guide can be found by following this link. https://www.ciria.org/Resources/Free_publications/River_weirs.aspx 
The Project Steering Group consisted of a multi-disciplinary panel from regulatory, advisory, trusts and consultancy backgrounds across the UK, bringing together a wide breadth and depth of knowledge about weirs. For more information please contact Oly Lowe