Dr. Kathleen Carpenter- a story of resilience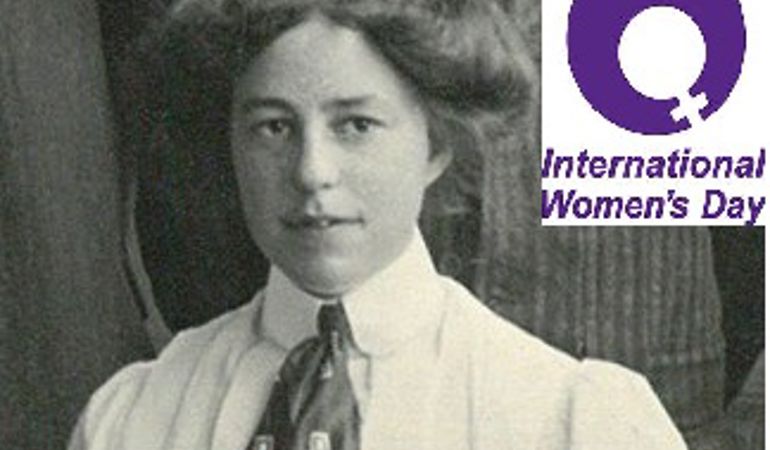 Portrait of Kathleen E. Carpenter, cropped from a group photograph of the Scientific Society of the University College of Wales, Aberystwyth, 1910–11.
On international Women's Day, Catherine Duigan, Marine Evidence Manager here at Natural Resources Wales tells the story of Katheleen Carpenter. In this blog, Catherine shares an insight into her scientific achievements and why she is a role model for young female scientists today.
Building resilience is our mission at Natural Resources Wales, and this characteristic defined the life and work of Kathleen Carpenter, a pioneering freshwater ecologist in the early decades of the 1900s at Aberystwyth University. No doubt she was attracted to study there because a commitment to equal education was a founding principal of the university, and it had one of the first all-female halls of residence in Britain. 
Challenging the hypothesis of a senior Professor, Kathleen Carpenter proved by experiment that suffocation due to the development of a colloidal film on the gills was the cause of death for salmonids in local rivers polluted by metal mine water.  She also demonstrated the ecological resilience of the river ecosystems which exhibited a classic pattern of biological recolonisation following the cessation of mining operations.  This research required an extensive field programme at a time when cars were just becoming available and women were altering their conservative clothing so they could carry out fieldwork. 
Kathleen went on to the write the first British textbook on freshwater ecology - Life in Inland Waters. In the foreword (listen on Soundcloud) she wrote in beautifully descriptive terms about the organisms she clearly loved.
Sailing across the Atlantic several times, and being recognised as an outstanding woman speaker at conferences, no doubt helped secure for her a successful research and teaching career in North America. She was an independent woman who never married but maintained her family relationships.
Kathleen Carpenter returned to work at Liverpool University just before the outbreak of World War Two. Her research into the diet of salmon in the River Dee generated newspaper headlines about "cannibal salmon". In her retirement she cared for her nephew traumatised by being torpedoed as a member of the merchant navy.
Kathleen Carpenter called for the protection of our Welsh rivers from pollution and provided her scientific advice to local river management committees. Above all she was a champion for the use of science in environmental management.
"In every question of alleged pollution, the word of a biologist experienced in the study of fresh water is the only final evidence."
It has been a personal pleasure for me to use her life story as a means of developing Kathleen as a role model for future generations of women biologists. You can read more in this article Kathleen Carpenter the mother of freshwater ecology.