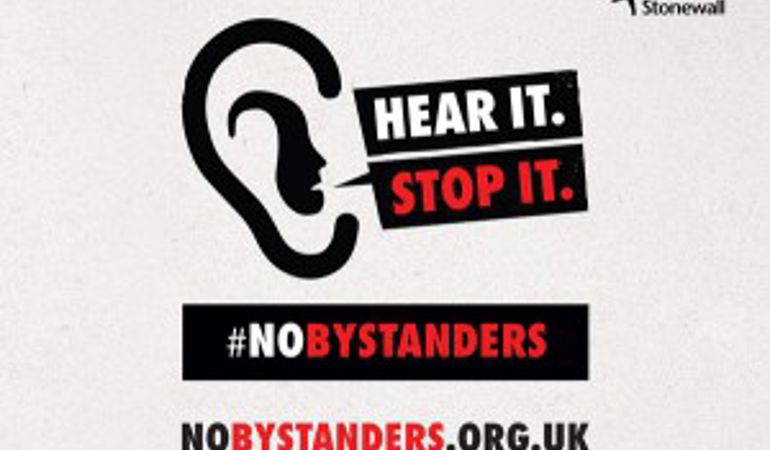 I think it's really important for a CIO to engage with the business and to get involved in issues not traditionally within the remit of ICT.  After all, ICT is "just" the enabling factor that helps us do our real work in the environment of Wales.
I also chose to get involved in certain issues as part of my own personal development, and today's (17 September, 2014) blog is about my role as LGBT+ (Lesbian, Gay, Bisexual and Transgender) Network Champion on Executive Team.
Our internal network…
I took over this role in July and then attended my first LGBT Event soon after, which was NRW's Annual LGBT+ Network event with Stonewall Cymru and North Wales Police present as speakers. On the way up on the train, a colleague shared their experiences with me, of how co-workers had treated others as a consequence of identifying as LGBT. Whilst many of the more serious events were historical, I was amazed and deeply saddened that in 2014, people still had to put up with this in the workplace. The use of careless and unartful language is still commonplace and all of us must help to stamp this out.
The Stonewall campaign "No Bystanders", is a great message, stating that if any of us hear this bullying language in the workplace, then we should either address the person directly, or if not possible, their line manager. We also have an Equalities Advisor, Derek Carpenter who is new in post and happy to provide guidance on specific matters – Welcome Derek.
Our Yammer network is a useful tool to help our LGBT network stay connected and update the wider organisation about events and new campaigns to support. You can read more about Yammer in my recent blog post.
Often, these instance are caused by ignorance and carelessness and the individual concerned would be deeply concerned to think they could have caused offence. So, my personal approach is just to quietly say to someone "Mate, it's 2014, you can't say that anymore" – including to my teenage son, who thinks everything is "Gay". If I hear them repeat it subsequently, then I let them know I was deadly serious. And that's all it takes really, we can all do that.
The other issue that tugged on my heartstrings, was that LGBT people still feel like they can't be open and honest when asked what they did on the weekend, or how their holiday was and continually have to use terms such as "my partner", or even "my housemate". We still have a number of people in our organisation who don't feel comfortable enough to "come out". Whilst I don't think anyone should need to make a grand declaration about what sort of people they are attracted to, everyone should be able to answer a question about their private life without fear of reprisals, gossip or even raised eyebrows.
Forget about conventional….
We need to forget about the term "conventional" when talking about family life – this relates to a 1950's idyll that didn't even exist then. My favourite stonewall poster is this one.  I can relate to it a lot – I have a 17 year old son and a nearly five year old. Whenever I tell someone that, I always get "that's a big age gap?" and have to fill in the blanks of having a child really young, two different mums, marriage, divorce and I usually make an awkward joke about appearing on Jeremy Kyle.
Sounds complicated? Maybe, but works perfectly. My eldest has just moved in with me as he is starting work in Cardiff, and every Saturday, me, my ex-wife, my youngest and her new baby go out for the day.  Everyone gets on really well and supports each other with a view to co-parent in the best way we can. So, Stonewall may need to complicate their poster a bit to describe that one accurately! But that's the point really – everyone's family IS different, and they would need a big poster to capture all those permutations. So let's forget about "conventional" and feeling ashamed because we don't meet some self-imposed utopic 2.4 kids semi-detached marriage situation.
Everyone's life takes a winding and different path, and love comes in various different formats. So let's not judge anybody, and just respect everyone and the choices they make.