Confiscation orders for waste company directors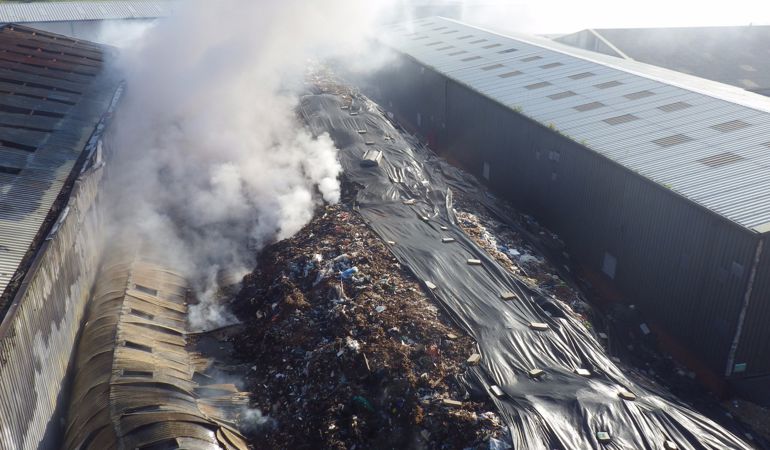 As the battle against waste crime continues, NRW's Enforcement Operations Manager, Ann Weedy, talks about one recent successful outcome.
A legal hearing at Caernarfon Crown Court recently was the culmination of years of hard work by a team of Natural Resources Wales officers.
That was when Peter Ogg and Paul Baison, Directors of Flintshire-based Lancashire Fuels 4 U, were found to have made £694,491.77 from their offences.
Mr Ogg was ordered to pay £694,491.77 and Mr Baison has to pay £433,500 within three months.
Our staff spent four years investigating the crime, at a cost of £116,000 – which the Directors were also ordered to pay.
It's been a long journey…
The case started back in 2013 when our staff became aware of Lancashire Fuels 4 U's plans to take in and treat a variety of wastes - wood, plastics, food waste – to turn it into fuel briquettes at their site in Saltney, Flintshire.
We informed Peter Ogg and Paul Baison that they would need a permit to carry out the proposed activities and they could operate on a limited scale as long as they adhered to strict conditions on the type and quantity of waste permitted until the permit was approved.
They ignored our advice and imported mixed waste illegally which was then dealt with in a way which was potentially harmful to human health and posed a pollution risk to the environment.
Ogg and Baison insisted on calling the waste a resource – but we consistently made it clear to them that the material was waste and had to be treated as waste until it was put to its new use as fuel briquettes.
The actions taken by Mr Baison and Mr Ogg led to at least two fires at the Saltney site, which put the health of local people at risk as well as causing environmental pollution to the surrounding area and nearby River Dee.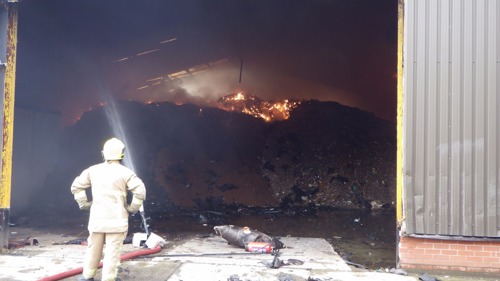 Case in court
The case came to court in September 2015, with both defendants denying the charges.
Peter Ogg pleaded not guilty to charges of operating a waste facility without a permit and storing waste in a manner likely to cause harm to human health and pollution to the environment. But he was found guilty by the jury of both offences on 29 September 2015.
He was sentenced to 12 months imprisonment suspended for 21 months and seven years director disqualification.
Mr Baison became unwell before giving evidence and the jury was discharged from reaching a verdict in his case.
His case was put back before the court on 15 September 2016 where he pleaded guilty to the two charges against him – the same for which Mr Ogg was convicted - as director of operating a waste facility without a permit and storing waste in a manner likely to cause harm to human health and pollution to the environment.
He was sentenced to 11 months imprisonment suspended for 18 months and disqualified from acting as a director for seven years.
POCA hearing
In mid August, nearly two years after Ogg was sentenced, the Proceeds of Crime (POCA) Confiscation Case was heard in Caernarfon Crown Court.
The confiscation orders are among the largest ever given for a waste crime.
The investigation was a real team effort – with lead officer Ieuan Vaughan and the environmental crime team working closely with DC Eryl Lloyd and North Wales Police rural crime team officers, and with colleagues in our Waste Regulation, PPC, Permitting, North East incident response and Legal teams.
The company Directors chose to ignore our advice time after time. They illegally imported mixed waste onto the site – a decision taken purely for financial gain.
We will always try to work with companies to make sure they comply with the conditions in their permit. But, in cases like this where our advice was consistently ignored and where no permit was in place leading to a risk to the environment and human health, we had to step in and take legal action.
This was the only way to ensure the safety of the local environment and community and create a level playing field for responsible businesses.
The site owner has now removed all the waste to ensure the site no longer poses any threat to the environment. 
The financial benefit taken away from the company Directors can be reinvested into preventing further crime which impacts on our natural resources.