Celebrating Saint Dwynwen's Day – patron saint of Welsh lovers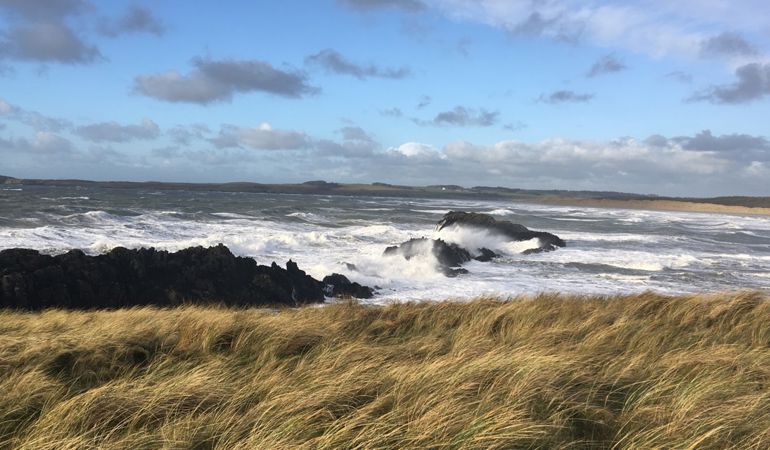 Diwrnod Santes Dwynwen is the day celebrated by Welsh lovers up and down Wales on 25 January.
But what is the story behind this special day?
The traditional Welsh way of storytelling was by word of mouth and so the exact story has been altered over the hundreds of years but from what we can gather the story goes something like this…
Dwynwen was born in the 5th Century, one of the many daughters of Brychan, King of Brycheiniog in the Kingdom of the Demetae, in modern day South and West Wales. Dwynwen was a beautiful young woman who caught the eye of a young Prince named Maelon Dafodrill.
The couple fell in love but Brychan would not allow them to marry as she was promised to another. Maelon took his anger and frustration out on Dwynwen and she ran away heartbroken.
In her grief she travelled through Wales to find sanctuary. Whilst asleep in a sacred Oak grove an angel visited her and told her that Maelon had been frozen into a block of ice and would never bother her again.
The angel then granted Dwynwen three wishes. With the first, Dwynwen, through forgiveness, wished for Maelon to be thawed; the second wish was that God, through her, would help those truly in love; and the third was that she would never again fall in love and marry.
Dwynwen became a nun and healer, and devoted her life to God and those who would find true love. The Celtic Britons would seek sacred placed surrounded by or near water and a small island off the southern coast of Ynys Môn became her sanctuary.
In her honour the island came to be known as Llanddwynwen, the parish of Dwynwen, or today Ynys Llanddwyn.
Here she made her home devoting herself to God and to those finding true love. Dwynwen is said to be buried on Ynys Llanddwyn.
The story of Santes Dwynwen has been told for many centuries just as Ynys Llanddwyn has welcomed pilgrims who came to worship at the holy well and Church. Lovers and everyone from around Wales and beyond share in its spiritual and romantic atmosphere and stunning scenery.
Not only is it a mecca for people. It is also a haven for wildlife too.
Spring and summer on Llanddwyn is a riot of rich colours as carpets of flowering plants come into bloom. The rich grasslands and sandy shorelines are also home to vulnerable breeding birds such as Meadow pipits and Ringed Plovers.
We work to maintain this special place and conserve the unique experience for visitors so that it continues to feel memorable and special for all those who visit her shores.
And when you're visiting, please help us by abiding by any seasonal dog restrictions and keeping to the waymarked footpaths.