Career break for world class snowboarder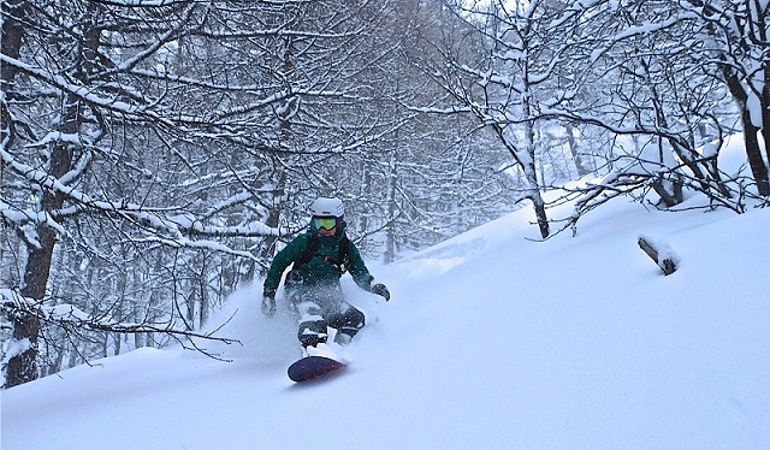 Coming back to the office after the Christmas break can feel like a bit of a challenge! But Rhiannon Cottrell, one of Natural Resources Wales' (NRW) conservation officers in Dolgellau, is facing a spectacular challenge of her own!
Last winter, Rhiannon represented Wales and the UK in the Freeride Snowboarding World Tour. Held on some of the world's biggest alpine faces, it's a challenge that takes guts, determination, skill and hard work…
Competing against Olympic trained athletes, Rhiannon is now ranked Britain's top Freeride snowboarder – 17th overall in the rankings.
Seeding high and with the help of sponsorship, Rhiannon is now able to enter more top level events and increase her ranked position.
Rhiannon says: "I hope to put Wales on the map for a sport we're not currently recognised for, and help encourage female athletes as part of the Welsh Government's 'what moves you' campaign.
"I've already had discussions with the event organisers about Wales being represented as an individual country and this is something the organisers are considering."
While the Freeride World Tour is not considered an Olympic event, it represents the highest level of achievement in snowboarding, attracting many Olympians who train all year.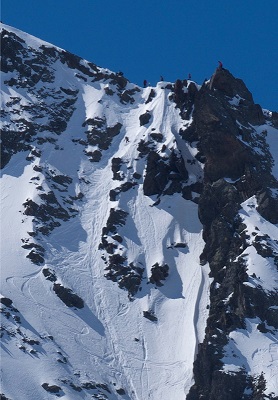 To enable Rhiannon to compete at this highest level, NRW has approved her application for a three-and-a-half-month career break, giving Rhiannon time to train and build on what she achieved last year.
But Rhiannon also plans to use the time to benefit her day job when she returns in May 2018.
During Rhiannon's last break, she studied how the demands of recreation and conservation are balanced within protected areas – a key challenge for us here in Wales as well.
She also produced guidance for mountain bike trail developers and a behaviour code of conduct for mountain bike users.
Rhiannon says: "I plan to build on this and develop the contacts I made last winter."
Rhiannon hopes to take up a voluntary work placement with the National Park in Aosta in north-west Italy on the French/Swiss border.
She intends to work collaboratively with event organisers to look at how recreational events can help fund work to manage the natural resources they use and depend on.
Rhiannon added: "Finding ways of balancing conservation and recreation is at the heart of our work in NRW. I hope the information I gather can help with this."