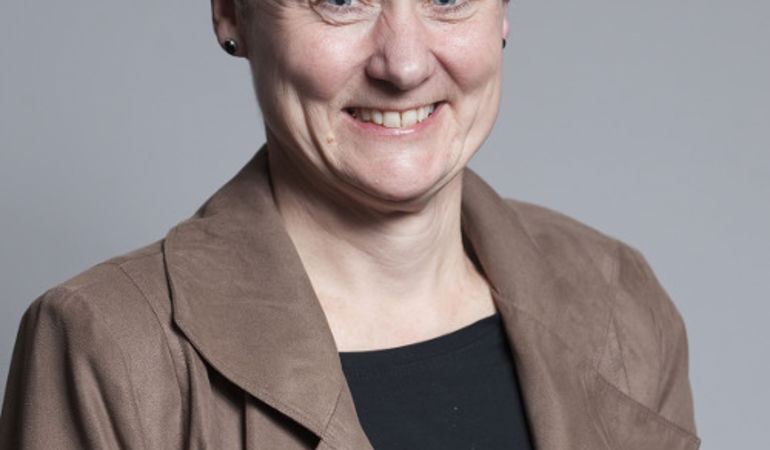 Many organisations have groups of people who are not members of staff to help them think about how the organisation works, how it is run and how it should develop.  The Welsh Government will soon be looking for new Board Members for Natural Resources Wales to help take the organisation forward. A key aim is to attract applications from people from all walks of life, so that public body boards become more representative of Wales' diverse population.
Here, Dr Madeleine Havard, one of Natural Resources Wales's Board Members, shares her experience and throws light on what's involved….
I've been involved with a wide range of organisations over the years, many of them charities and most of them related to the environment.  I am someone who rather than saying 'what are they going to do about X, Y or Z?' will tend to think 'what can I do about X, Y or Z?' Often, that means getting involved with others to make things happen, or happen differently!
This is how I come to be a Board Member of Natural Resources Wales: I'm passionate about our environment, I believe it's vital to look after it for the benefit of everyone in Wales, and beyond, and especially for the generations to come.
So what does a Board Member do? Well, we have many different roles but it boils down to two things really: to help Natural Resources Wales do the job it was set up to do, and ensure that it does that job well. As a Board, we have made our ambitions clear from the outset – we want NRW to lead Wales to be the world's best at managing our environment and natural resources.
Two years on, we have almost completed the groundwork of getting three separate organisations together into one. Now, we are moving into the really exciting phase where we can plan projects that will deliver natural resource management in a more joined up way.
Natural Resources Wales is responsible for a huge range of activities in Wales, from growing trees to protecting our seas, reducing flood risk to regulating business. There are always issues of huge importance and great interest to be discussed and debated at the Board: How can we encourage development that works with the environment rather than against it? How should we work with partners to report on the state of natural resources? What are the best ways to manage our rivers and their fish? How can we involve and reflect the diversity of Wales's people and places in our work? And lots more…
In the next few years, we will be responding to the Well-being of Future Generations Bill, the Environment Bill and the Planning Bill, to say nothing of the Heritage Bill, the Review of Designated Landscapes and the Welsh curriculum review.  Our challenge is to put sustainable natural resource management at the heart of everything we do, and developing natural resource management plans for every area of Wales will be key to this.
The Board is currently made up of nine Members and the Chairperson, selected to bring different points of view, and the ability to call on different experiences, to our discussions.  What we all have in common though is our interest in the work of NRW, but who in Wales doesn't, when our natural resources are so important to us all?
A question I get asked a lot is 'how do you get to be a Board Member?' The simple answer is you apply! The Welsh Government is eager to see public body boards becoming more representative of the people of Wales and are encouraging people from all areas of Welsh life to think about getting involved.  I did just that and was delighted to be appointed. I've met many committed and passionate people, visited some brilliant sites and projects, read lots of papers on fascinating subjects, and I hope given helpful guidance and advice on what I think this innovative organisation should be doing. All to help sustain and enhance the environment, people and economy of Wales.