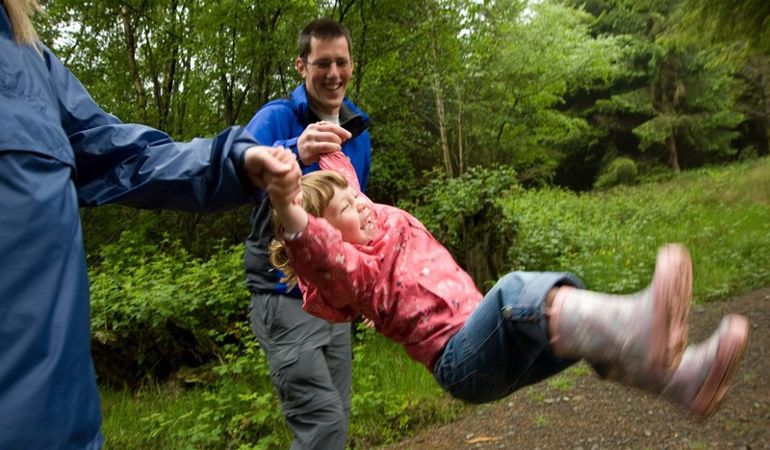 With 2016 being designated "The Year of Adventure" in Wales, we would like to invite you and your family to discover and explore some of the fantastic natural landscapes that are all around us.
Wales has so many interesting natural places to visit including national and local Nature Reserves, marvellous mountains, rambling rivers and the best coast path in the world.
For instance have you ever bounced on a bog, hurried in a heathland, wandered in a woodland or scrambled on sand dunes? If not then this is the year to do it!
Be adventurous…..
With adventure meaning different things to different people you can create a sense of challenge by: 
Investigating a new habitat, look for creatures on a mini beast safari, bird watch, go rock pooling, have a go at an OPAL worm or tree survey
Go on a quest, go geo caching, orienteering, build a shelter, take part in a scavenger hunt or even have a bear hunt!
Relish an adventure – follow a trail or go animal tracking, go on a rescue mission, spend a whole day in a wild place
Explore a local green space, go where the wild things are! 
Discover how being outside benefits your family's health and enjoy the best day out ever!
It can be hard to prise the family away from tablets, smart phones and the television but reducing screen time could have important benefits to your children's educational achievement and health. The natural environment is incredibly rich and stimulating for all ages so get out there and breathe the fresh air. 
Top tips for keeping everybody happy while exploring and learning outdoors include: 
Making sure everyone has appropriate clothing for the weather. As you know it rains a lot in Wales so invest in a good waterproofs if you can and thick soled shoes to keep little toes warm. Ideally, make sure everyone is wearing layers that can be shed if things heat up. In the summer wear a hat, sun cream and if needed insect repellent
Take plenty of water and snacks to keep energy up as moving around outside burns it off quickly
Plan your trip before you set off but the journey is the start of your adventure so include the younger members of the family in the planning, let them try reading a map and help plan what food, drinks and kit to take
Make sure you have the equipment you need for your activity eg for a mini beast hunt you might want a couple of yogurt pots and small plastic spoons, an ID sheet and a magnifying glass if you have one
For further information contact education@naturalresourceswales.gov.uk 
You can get great ideas of things to do outside as well as items like ID sheets and scavenger hunts at www.woodlandtrust.org.uk/naturedetectives   
If you would like to get involved in a citizen science survey please go to www.opalexplorenature.org