A Honey Pot site – for pollinators and people, by Jenny Crouch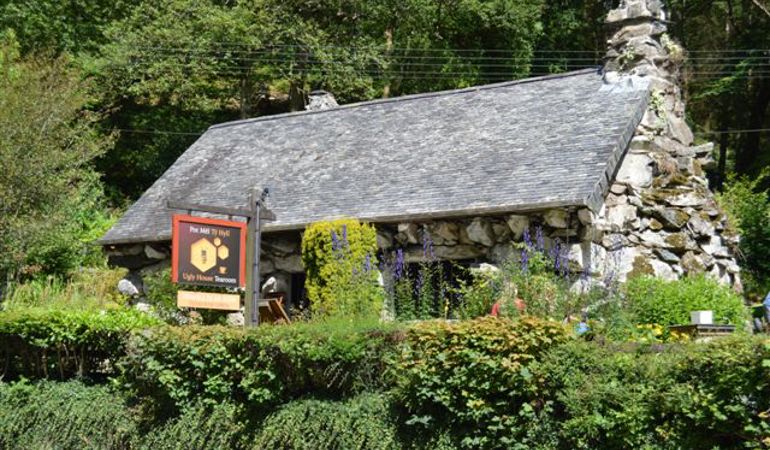 The Ugly House (Ty Hyll) on the outskirts of Betws y Coed in Snowdonia was given a much needed facelift a couple of years ago.
Now, this iconic stone cottage, managed by the Snowdonia Society, is an inviting centre where you can learn about the secret world of honey bees and find out how to give them a helping hand.
The wildlife garden is beautiful, crammed with nectar rich flowers to attract pollinators. It's been developed and cared for by skilled volunteers including Margaret Thomas, who won the Volunteer of the Year award a few years ago in recognition of her tremendous efforts at the Ugly House and other sites.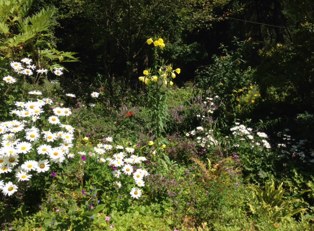 No visit to the Ugly House is complete without a cup of tea and a scone at the Honey Pot tea room! There is also an interpretation room upstairs where you can learn more about bees. You can also buy all sorts of locally sourced bee themed goodies to remember your visit.
So the Ugly House is giving bees a much needed boost. But it's also true to say that the bees have given the centre a new lease of life. The Ugly House is attracting more visitors than ever, and the café has created 3.5 full time equivalent jobs for local people. It's a honey pot site for pollinators and people.
When I visited the centre a few weeks ago Margaret told me that they have been successfully rearing queen bees which they provide to local beekeepers so that new hives can be established from local stock.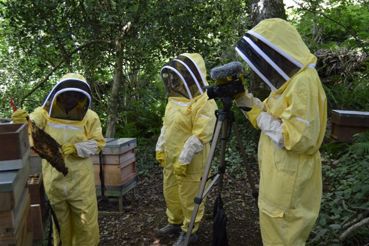 Margaret is keen to emphasise that it's not just the bees that are thriving at the Ugly House. The wildlife garden supports pollinating insects of all kind – from bumblebees and hoverflies to butterflies and moths.
Since its facelift, the Ugly House's visitor numbers have steadily increased – with nearly 40,000 visitors every year. Local school groups are also regular visitors to the centre.
The Ugly House is open seven days a week until the end of November. For its full opening hours and more information go to www.tyhyll.co.uk
The improvements at the Ugly House were part funded through the Communities and Nature Project, funded by ERDF.