8 things you need to know about our new-look website...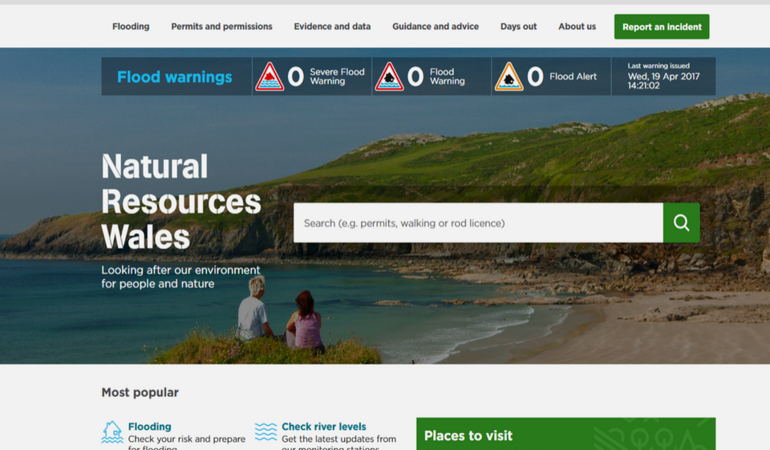 You may have noticed that our website has a new look this week. We're always looking at ways to make our online services better for our customers. And with this latest development, we've introduced some major improvements to the overall design of the site – making it (hopefully) much easier for you to use.
There's still lots we want to do to review and improve the content – but here's a few things that have changed…
It's focussed on top tasks. We have lots of different customers who use our site for very different things. The new design means everything should be easier to find, but especially the tasks that people need to do most often. We looked at analytics of most accessed pages, most searched terms, customer feedback and evidence of what people contact us most regularly for, to identify the top tasks people come to our website to do and designed the site around those
New homepage – we've removed the tiles and introduced a "mega menu" you can access by hovering (or clicking if you are on a tablet or mobile) to navigate to the various sections. We've also included quick access to the top 10 tasks people come to the website to do – these are likely to change throughout the year
We've redesigned how content is organised into six main sections – guidance and advice, evidence and data, permits and permissions, flooding, days out and about us. We've also been introducing more cross links between these sections, as there is a lot of integration between them
"Search" now works a lot better – it brings up more accurate results straight away. It also stands out better on the home page now and whenever you move around the site
We have a new map to find places to visit – it shows woodlands and nature reserves and you can search for places to go by activity (walking, running, horse-riding). It also includes details of any exclusions and restrictions in place on open access land
Format of some pages may not be perfect right now - as a result of importing the content into the new site design, the layout of some content pages may look a bit odd. This means that you may notice pages with images out of place. We're working through these as fast as we can – so please bear with us
You might want to check links you saved in your favourites – By changing the structure of the site, pages have moved, meaning that the detailed web address ('url') will have changed. This means that if you follow links from letters, documents or partner websites you may get a 404 error page. If this happens, type in the name of what you're looking for in the search box – and you should see the page come up in the results
More images and a lot better looking - we hope you agree that with the new design and better use of imagery, our site now shows off the fantastic Welsh environment that we all work hard to protect and improve
This was a big team effort, with lots of input from colleagues from different teams and feedback from over 100 external customers that took part in our online survey.
We've been lucky to work with two fantastic local digital agencies – the brilliant team of designers at S8080 in Swansea and the excellent developers at Method4 in Cardiff.
What's next?
Now that we have a new design, we'll start reviewing the content on the site and make it more focussed on the tasks our customers want to do.
It would be great to hear what you think of the changes we've made – you can feedback through our online form, the blog comments area, or by dropping us an email website@naturalresourceswales.gov.uk